Semper Recte Facimus

23rd August 2018
Dear Richard,
Good morning and good wishes to you.
I had cause to speak to Gibraltar Broadcasting Corporation News Presenter Christine Vasquez last week.

I mentioned to Christine that being relatively new to Gibraltar, I'd recognised her from a terror-threat interview which Commissioner Ian McGrail had given to her. At the mere mention of the Commissioner's name, she looked heavenward, in an unmistakably disapproving manner. In addition to all this, coming to my attention this week was an article in the Gibraltar Chronicle regarding an unsolved murder case dating back to the iconic date of 7th July. It was titled: No Stone Left Unturned.
In the article, the Commissioner is quoted as saying the following:
"We are as surprised as you are that there has been very little public support in this regard," Mr McGrail said."We've had some response, but nothing to the extent of what we would have expected given the situation."
We note the irony of this, in learning that the Commissioner's response had appeared to backfire, as his alleged words subsequently attracted much criticism from the Gibraltar Panorama editorial dated 22nd August 2018.
Commissioner McGrail puts his foot in it and blames the public for the RGP's failure
If the Commissioner feels a bit harshly done to here by the press, perhaps Mr. McGrail would reflect and remind himself how things always rebound under the law of karma.
For when confronted with a letter from Christ in His Second Coming, dated 3rd May 2018, he foolishly ignored Him. Does the Commissioner deny it? The Commissioner can't have his cake and eat it too. Then you, Richard, as his Assistant Commissioner, when similarly confronted with follow-up emails from me, dated 1st August 2018, and then dated 15th August 2018, simply ignored me and pretended that I did not exist. The latter correspondence of mine was about your own deference to cold-blooded police-state sponsored tyranny being perpetrated in barmy Britain and so that correspondence is now being published openly owing to your abject failure to abide by your force's very own published principles. So in echoing Mr. McGrail's very own words, likewise we confess to be similarly surprised that there has been very little RPG senior command team support for us in this regard. Sure, I've had some verbal utterances about the fake queen from one other from your Senior Command Team, but nothing to the extent of what we would have expected, given the situation.
Now with your Churchillian mantra tweeting about terrorist atrocities in Manchester Arena still very much in mind, we note with grave concern that the Gibraltar Chronicle had earlier written the following extract from a poignant article dating back from 6th November 2017.
"A cross-rank section of police officers underwent capacity building with trainers from SO15 – the Metropolitan Police Service Counter Terrorism Command – in Gibraltar earlier this week.
The training session was also attended by officers from the Gibraltar Defence Police, as well as observers from the Gibraltar Fire and Rescue Service and the ambulance service.
The SO15 specialist operations branch has been responsible for investigating a number of the high-profile terrorist incidents that took place in the UK in 2017, including the Manchester Arena bombings and the London Bridge attack.  
The UK has been rocked by several terrorist atrocities in 2017, with the most recent attack taking place in Parsons Green tube station in September."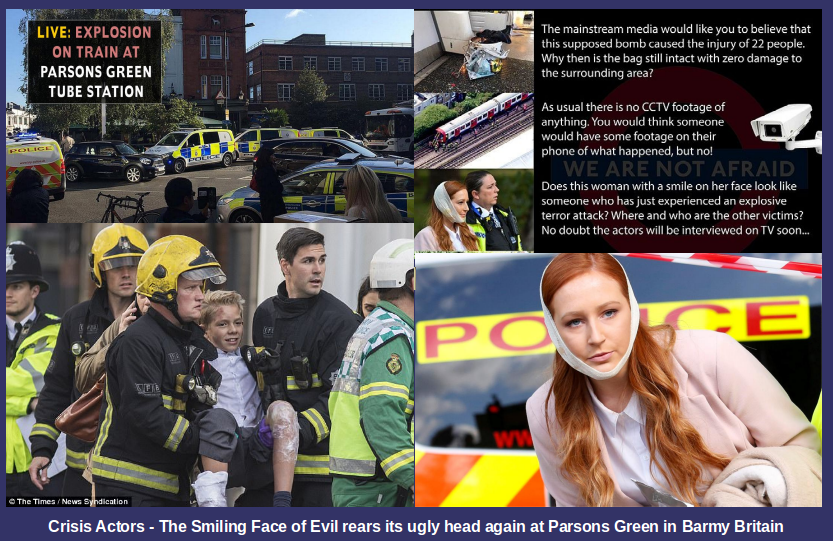 The truth of the matter is that the Manchester Arena Bombings, the London Bridge attack, the Westminster Bridge attack, the attack at Parsons Green tube station, and the more recent Skripal Case, just like the 7/7 London Bombings before them, were all, without exception, blatantly obvious utterly evil government / police-state sponsored false-flag attacks. Anyone with a modicum of common sense and decency knows that the death of Diana on 31st August 1997, was a police-state sponsored assassination. Even the more recent killings of soldier Lee Rigby and politician Joe Cox were almost certainly giant state-police-state sponsored hoaxes.
It was the SO15, in the guise of Detective Sergeant Stephen Walker, and Detective Constable Nigel Bacon, who arrested Muad'Dib for exposing their evil over the 7/7 London Bombings.
Incidentally, one thousand copies of the DVD of this must see 7/7 Ripple Effect 2 documentary, were distributed across Gibraltar.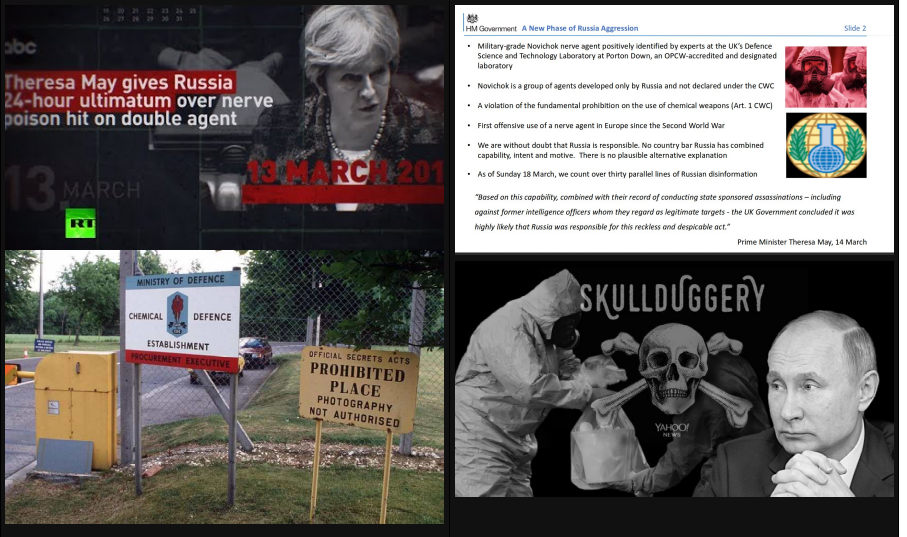 The SO15 specialist operations branch, who already seem to have successfully brainwashed you – if your very own glib tweet about the Manchester attacks on 22nd March is anything to go by – are an integral part of the problem. T.H.E.Y. are most definitely not the solution to it. Their wickedness knows no bounds, and with respect, you and Ian McGrail are in grave danger of getting well and truly sucked into countenancing the perpetuation of their tyrannical acts of treason. I don't think I can put it any plainer than that.
The full Gibraltar Chronicle article to which I refer can be re-read here.
Counter terrorism training program gives Gib police specialist insight
Now to remind you a second time of what you unwisely blogged about Manchester.
"We remember them and we will continue to do our utmost to prevent a repetition. There is no place in our world for people intent on perpetrating atrocities and we will pursue them relentlessly in hope they turn from their chosen path #Manchester Arena".
Made in the UK, all this Police-state-sponsored terror-threat propaganda, which you, The Royal Gibraltar Police, and the Gibraltar Government now subserviently promulgate, is nothing but an evil sham, and now you have been told, you personally have no excuses. You have no 'plausible deniability' up your short-sleeve shirts. You shall be accountable to The Lord in the fullness of time, which dare I say it, may not be long in coming.
Last Friday's mutually exchanged glances across Rosia Road notwithstanding, the burning question is whether you personally will merely continue to sell-out your soul within the House of New Mole, or whether you'll now turn away from your own well-trodden stony path of deceptive double-speak, and actually "Walk The Talk".
"Walking The Talk" means relentlessly exposing the real perpetrators, such as SO15, the Metropolitan Police Service Counter Terrorism Command, rather than merely pretending to pursue the bogus ones. Anything less, my dear Richard, renders you and glib Commissioner McGrail fully complicit in the evil within our midst. Rather than you both sheepishly continuing to avoid me, you should instead be engaging with me in a meaningful manner, by seeking the first-hand support and advice of Christ, Who is the only one Who can successfully steer Gibraltar and the Royal Gibraltar Police  away from its current misguided and catastrophic course.
2 Timothy
3:1 This know also, that in the last days perilous times shall come.
3:2 For men shall be lovers of their own "Selves", covetous, boasters, proud, blasphemers, disobedient to parents, unthankful, unholy,
3:3 Without natural affection, trucebreakers, false accusers, incontinent, fierce, despisers of those that are good,
3:4 Traitors, heady, highminded, lovers of pleasures more than lovers of God;
3:5 Having a form of godliness, but denying the power thereof: from such turn away.
3:6 For of this sort are they which creep into houses, and lead captive silly women laden with sins, led away with diverse lusts,
3:7 Ever learning, and never able to come to the Knowledge of the Truth.
3:8 Now as Jannes and Jambres withstood Moses, so do these also resist the truth: men of corrupt minds, of no judgement concerning the faith.
3:9 But they shall proceed no further: for their folly shall be manifest unto all [men], as theirs also was.
3:10 But thou hast fully known my doctrine, manner of life, purpose, faith, longsuffering, charity, patience,
3:11 Persecutions, afflictions, which came unto me at Antioch, at Iconium, at Lystra; what persecutions I endured: but out of [them] all the Lord delivered me.
3:12 Yea, and ALL that will live Godly in Christ Jesus SHALL suffer persecution.
3:13 But evil men and seducers shall wax worse and worse, deceiving, and being deceived.
3:14 But continue thou in the things which thou hast learned and hast been assured of, knowing of whom thou hast learned [them];
3:15 And that from a child thou hast known the Holy Scriptures, which are able to make thee wise unto salvation through faith which is in Christ Jesus.
3:16 All Scripture [is] given by inspiration of God, and [is] profitable for doctrine, for reproof, for correction, for instruction in righteousness:
3:17 That the man of God may be perfect, throughly furnished unto all good works.
Back in 2009, a Chief Inspector named Ian McGrail signed off a kind of ten-point "Peelian-Principled" policy document. It's worth momentarily revisiting it here given the situation. As such, I cite from it, six of the best here below.
Principle 1: Responsibility and Accountability
Police officers are personally responsible and accountable for their actions or omissions.
Principle 2: Honesty and Integrity
Police officers are honest, act with integrity and do not compromise or abuse their position.
Principle 3: Lawful Orders
Police officers obey lawful orders and refrain from carrying out any orders they know, or ought to know, are unlawful. Police officers abide by the law.
Principle 4: Use of Force
When police officers use force it is only to the extent that is necessary and reasonable to obtain a legitimate objective.
Principle 5: Authority, Respect and Courtesy
Police officers do not abuse their powers or authority and respect the rights of all individuals. Police officers act with self-control and tolerance, treating members of the public and colleagues with respect and courtesy.
Principle 6: Equality
Police officers act with fairness and impartiality. They do not discriminate on the grounds of sex, race, colour, language, religion or belief, political or other opinion, national or social origin, disability, age, sexual orientation, property, birth or other status.
It saddens me to have to publicly declare that on all six counts, so far at least, both you and Commissioner McGrail have abjectly failed to maintain your own self-professed principles. Against such a miserable back-drop, The Royal Gibraltar Police could conceivably despite all this, become a beacon for Truth for the wider police service, thereby properly restoring  "Peelian-Principled" policing which would be in accordance with Christ's Teachings, throughout not just your own force, but throughout the entire British empire, all in one fell swoop. God only knows how much we sorely need this, at a time such as this.
For that to happen though, leaders like Governor Ed Davis, Commissioner Ian McGrail, and dare I say it, you yourself, need to be prepared to make a stand in the name of Truth, and set aside evil from your midst, and practice what is preached in your very own Royal Gibraltar Police policy documents.
Your ongoing wilful blindness to the abominable UK bogus terror threat construct, is just one of many examples which render you personally fully complicit with the treason. In the sight of The I AM, it transforms you into a terrorist where your institutional denials and your moral cowardice rule the roost in a "royal" police force currently led by chickens, rather than brave cops.
Denial prevents you all from coming to terms with what is going on before our very eyes. When you will not let yourselves see or know what is happening, then you perpetuate a dishonest system, and The I AM your God, will make you all pay dearly for such transgressions, unless you repent and transform with immediate effect, and return to His Law and enforcing only it.
The Writing was already on The Wall for Gibraltar as far back as 1988, during a time when Christ spent much time over here, by the Rock, in preparation for what's just around the corner. As for me, a former Principal Intelligence Analyst, I need only to refer you to the cover-up of The Truth behind Operation Flavius, and the savage cold-bloodied SAS murder of my long-lost cousin Mairéad Farrell to make my point.

Likewise, lest we forget, in barmy Britain, the 'sheeple' there still think it's perfectly okay for the security services to invoke "Operation Kratos" whenever they desire. Sheeple allow the state to brutally assassinate innocent civilians by putting seven bullets in a body's head at close range (Jean Charles De Menezes), and get away with it unpunished. Contrary to principle number one, concerning responsibility and accountability, nobody, I repeat nobody, is ever held to account for such cold-bloodied acts of government sponsored blue murder. Here in hell, no good deed goes unpunished and no bad deed goes unrewarded.
Given Ian McGrail is so underwhelmed by the public's response to a murder of a different kind, as happened on the streets of Gibraltar on 7th July, he would do well now to reflect on the shameful legacy UK policing has left him, and avoid falling into the same trap by adhering to the whimsical notions of the Metropolitan Police Service Counter Terrorism Command.
Somehow, and in some way, the Assistant Commissioner, The Commissioner and the Governor, all need to come clean about the sovereign's many years of misrule and always do the right thing, in accordance with your "SEMPER RECTE FACIMUS" twitter mantra.
Peace be within you and upon you.
Tony Farrell
Disciple of Christ, in His Second Coming
Former Principal Intelligence Analyst – South Yorkshire Police
May The Force Be With You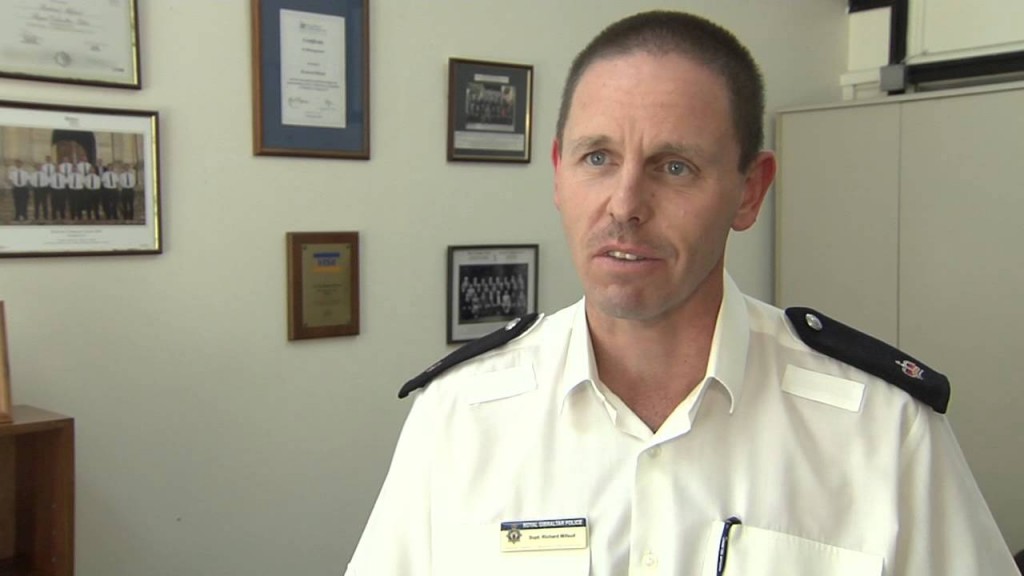 August 15, 2018
Dear Richard,
Good afternoon and good wishes to you.
Owing to the fact the Commissioner Ian McGrail is seemingly showing no interest in communicating directly with either me or much more importantly JAH, I found my focus diverting onto you, yesterday evening.
I had a browse through your individual twitter account which contained a fair bit of the usual police rhetoric, but with several things immediately striking me as interesting.
https://twitter.com/ACommRMifsud
These are itemised below.
1. Your individual account featured the words 'Semper recte facimus' which translates as "Always doing the right thing".
2. In your post on 10th August 2018, you wrote this about fallen Comrades.
"My thoughts and prayers with the families and colleagues of our fallen
@CityFredPolice comrades #ThinBlueLine #OfficerDown #FrederictonStrong #Canada
@RGPolice #Gibraltar"
With respect, it is encouraging to learn that you pray, but you need to understand that according to Christ in His Second Coming, we are all fallen angels incarnate, and my advice to you is doubt it not, and read below for the insight.
The Way home or face The Fire: http://jahtruth.net/twh.pdf
Testimonials: http://thewayhomeorfacethefire.net/reviews
3. In your post on 2nd August 2018, in an article entitled "Keeping Our Children Safe", with reference to crimes of Child Sexual Exploitation and the work of CEOPUK, you expressed sadness that this abomination continues.
With respect, in order to appreciate why this abominable crime continues, you really ought to read what Christ in His Second Coming had to say on the matter, when addressing Dr. Alan Billings, the South Yorkshire Police and Crime Commissioner.
Christ's Letter to The South Yorkshire Police and Crime Commissioner: http://jahtalk.thefarrellreport.net/wp-content/uploads/2016/09/APPENDIX-A-JAHs-LETTER-TO-Billings.pdf
4. On 4th June, it was noted that you may well be a fan of YODA from Star Wars. With respect, you would do well to attune yourself, with how Christ in His Second Coming views three vitally important episodes from George Lucas' films.
STARWARS (Episodes 4 to 6 inclusively) Fact NOT Fiction by JAH:
http://jahtruth.net/starwar.htm
5. On 22nd May 2018, in complete unadulterated deference to the official UK Government narrative about what supposedly happened, you made reference to the previous year's anniversary terror-attack at the Manchester Arena, where we've been told 22 people died.
Here's what you wrote:
"We remember them and we will continue to do our utmost to prevent a repetition. There is no place in our world for people intent on perpetrating atrocities and we will pursue them relentlessly in hope they turn from their chosen path #ManchesterArena"
On the surface, to the gullible masses, this kind of police rhetoric comes across as an admirable pursuit, but things are not quite so straight-forward, and with all due respect, here's what I would have recommended you peruse before you jump-in to regurgitate the usual evil trite UK police rhetoric on anniversary dates of previous police state sponsored terror-incidents occurring quite regularly these days in mainland UK.
Dr. Nick Kollerstrom: Manchester Inquest – no families present!
http://terroronthetube.co.uk/2017/06/13/manchester-inquest-no-families-present/#comments
Dr. Nick Kollerstrom: Manchester terror blast: Who did it?
http://terroronthetube.co.uk/2017/05/23/manchester-terror-blast-who-did-it/
Hiding from Terror – A presentation by Richard D. Hall
https://www.youtube.com/watch?v=pSfFuVZY1W4
Tony Gosling "Was Manchester Arena Bomber Salman Abedi A Classic Patsy?"
https://www.youtube.com/watch?v=XnSITRmmvz4
Manchester false flag: "Man, 22, kills 22 on May 22"
https://www.veteranstoday.com/2017/05/23/man22/
The Dress Rehearsal
https://www.manchestereveningnews.co.uk/news/greater-manchester-news/trafford-centre-terrorist-training-video-11309172
GMP initiated Old Trafford Bomb Threat'
http://www.manchesterunited-mad.co.uk/news/tmnw/gmp_initiated_old_trafford_bomb_threat_267765/index.shtml
Always Doing The Right Thing Are We?
Please don't make me laugh.
If you are sincere about that mantra, then I dare you to show some moral courage and meet with JAH, and or me, and learn a thing or two about the false-flag terror you unwittingly or otherwise subscribe to*, and if you haven't quite the moral courage to do that, then as a minimum, take steps to rectify the wrong your force has done to JAH, from three years ago, on 22/4/2015, when your force stole His vehicle, and has refused ever since, to PUT RIGHT A WRONG, by returning it to Him.
* http://JforJustice.net/77re2.html
May The Force Be With You.
Tony Farrell
Disciple of JAH
Former Principal Intelligence Analyst from South Yorkshire Police
Commissioners on The Rock
To: Sgt. John Olivera of The Royal Gibraltar Police
2nd August 2018
Dear John,
Good afternoon and good wishes.
Thank-you for our brief encounter yesterday morning during your police officer recruitment event held in the Time-Out Café Bar.
Mandatory police officer retirement age notwithstanding, as you'll doubtless recall, my attendance yesterday was not driven by any desire to be recruited as a police officer in The Royal Gibraltar Police. However, ascertaining your organisation's position with respect to the strategic intelligence analysis function was my declared motive. Within that context, we spoke briefly with reference to Commissioner Ian McGrail's strategic risk assessment priorities, which if I have understood correctly, included combating terrorism and the threat from terrorism, as his number one priority.
In explaining that the intelligence analysis function was currently performed by police officers, rather than qualified civilian support staff, you indicated to me, upon learning a tiny bit about my career background, that a curriculum vitae could be submitted via you, with a view to it being passed up the chain of command, if appropriate.
Reflecting upon your helpful suggestion further, an Executive Summary of a SIA, tailored especially for The Commissioner Ian McGrail, and his Senior Command Team, has been compiled.
Given your engagement with new recruit candidates, it is hoped that you will initially read the SIA for yourself, and take heed. Then, please ensure that this submission gets passed up the chain of command, to Ian McGrail, and his Deputy Commissioner, Richard Mifsud, as you promised to do, and preferably all other members of his Senior Command Team. At the very least, I would be grateful to receive your personal acknowledgement of receipt of my SIA for RGP.
The report in question, now follows.
EXECUTIVE SUMMARY
AN UNRESTRICTED STRATEGIC INTELLIGENCE ASSESSMENT
FOR
THE COMMISSIONER OF THE ROYAL GIBRALTAR POLICE
Author: Tony Farrell
Sponsor: JAH, Christ in His Second Coming
Date of Compilation: 1st August 2018
Distribution:
Ian McGrail, Commissioner of The Royal Gibraltar Police; Richard Mifsud, Deputy Commissioner of The Royal Gibraltar Police; Sergeant John Olivera of The Royal Gibraltar Police.
SECTION 1
The Vulnerability of The Royal Gibraltar Police
In 1992, the Gibraltar Police Force was granted the "Royal" prefix by a fraudulent criminal queen, who goes by the name of Elizabeth II. Given the RGP lists "INTEGRITY" amongst its eight values, the following 95 point theses on Elizabeth Battenberg, ought to prove highly instructive for the Commissioner when considering vulnerability, risk and threat.
In short, the 95 theses reveal how the criminally insane Elizabeth Battenberg just so happens to be the number one enemy of Christ, here on Earth in His Second Coming, and Elizabeth, the fraudulent queen, more than anyone else on the planet, represents the key blockage to building God's Kingdom on Earth.
SleuthER's 95 Theses
http://jahtalk.thefarrellreport.net/sleuthers-95-theses/
Crucially for you all, it is prophesied in Holy Scripture that from Gibraltar will the restoration take place.
RECOMMENDATION 1:
That the Commissioner incorporates SleuthER's 95 Theses into The RGP risk register, and duly assesses its veracity.
SECTION 2
The Commissioner of The Royal Gibraltar Police shuns The Sun of Righteousness
In the 1995 annual report of South Yorkshire Police, a former Chief Constable cited Burke.
"The only thing necessary for the triumph of evil is for good men to do nothing."
In an email to the RGP Commissioner, dated 3rd May 2018, Christ in His Second Coming, provided your Ian McGrail with some extra-ordinary advice. Three months later, and it appears that Ian McGrail has unwisely failed to respond to the best advice on Earth. Mr. McGrail has by virtue of doing absolutely nothing, thereby undermined each and every one of your organisation's very own listed values, as itemised here: integrity; customer focus; teamwork, valuing people; proactive; professionalism; respect; and community awareness.
Amidst all this customary police rhetoric, how is Ian's inaction showing good leadership from the top, I ask myself, rhetorically.
To remind one and all, Christ's previous advice, as given to Ian, was as follows:
Subject: Advice from Christ
From: "JAH" <[email protected]>
Date: Thu, May 3, 2018 14:00
To: [email protected]
Christ's Advice
Dear Ian,
We hope this finds you well, in good spirit and having a good day.
We are writing to you to congratulate you on your promotion to commissioner, and to offer Our assistance in preparing for WW3, that the New World Order globalists are desperately trying to start.
We have been warning and advising the people of Gibraltar, for a number of years, including with the Gibraltar Messenger editions and DVDs, about what is coming, but have so far been ignored by the authorities, who seem to think that WW3 is not going to happen, even with all the obvious signs that it is.
http://gibraltarmessenger.net/
The ONLY way for Gibraltar to be safe is with God the Ruler of The Universe's protection, and in order to receive that, Gibraltar has to return to The Law and The Covenant.
We wrote to Eddie, as We were friends with his dad, asking him to meet Us to discuss how to go about reinstating The Law, but he never responded to Our communications.
We are hoping that, unlike Eddie, you will be open to letting Us help you, and, through you, the people of Gibraltar to survive what is coming.
Failure to return to The Law will mean that everyone will be burned to ashes.
Malachi
4:1 For, behold, the Day cometh, that shall burn like an oven; and all the proud, yea, and all that do wickedly, shall be stubble: and the day that cometh shall burn them up, saith the "I AM" Lord of hosts, that it shall leave of them neither root nor branch (nothing).
4:2 But unto you that fear My name shall the Sun of Righteousness arise with healing in his wings; and ye shall go forth, and grow up as calves of the stall.
4:3 And ye shall tread down the wicked; for they shall be ashes under the soles of your feet in The Day that I shall do [this], saith the "I AM" Lord of hosts.
4:4 Remember ye and return to The Law of Moses My servant, which I commanded unto him in Horeb for all Israel, [with] the Statutes and Judgments.
4:5 Behold, I will send you Elijah the Prophet before the coming of the great and dreadful Day of the "I AM" (Sura 43:61):
4:6 And he shall turn the heart of the fathers to the children, and the heart of the children to their fathers, lest I come and smite the earth with a curse (see verse 1).
Without Our personal help no-one will survive, so please take this VERY seriously, as the Bible is never wrong.
We note that your name is Scottish and that perhaps the body that you are inhabiting was born in Scotland. Your family name means Son of Grail – McGrail – so perhaps you might be interested in the truth about the Holy Grail that no-one has ever understood? Also the truth about who the Scots really are:- http://JAHTruth.net/scotdec.htm
We have a secondary issue that We would like you to resolve for Us, and that is that on the 22/4/2015 your subordinates stole Our silver Jaguar X-type from Rosia car-park and have very foolishly and brazenly compounded their crime, by refusing to return it to Us, for which they will spend Eternity in The Lake of Fire regretting it. Please don't make the same mistake as them.
We are contacting you in the spirit of friendship and wanting to help you to fulfill the Bible prophecies concerning Gibraltar, to make it a light unto the world – http://JAHTruth.net/nsong.htm
Please don't make the same mistake as Eddie, i.e. ignoring Us and Our advice, because time is running out.
We hope to hear from you promptly with a positive response.
Yours truly,
Christ.
RECOMMENDATION 2:
That the Commissioner takes immediate steps to reverse his shunning of EliJAH, by showing at the very least the courtesy of a reply to Christ's previous kind and generous offer to help him and help his police force.
SECTION 3
How safe is Gibraltar and its British Sovereignty?
Prophecy – Divine and Infallible, tells us that: Spain does NOT hold a Key to Gibraltar's extremely "bright" future because The ONLY Key to its future Sovereignty is on The Flag. There is absolutely; undoubtedly and infallibly only ONE Key to Gibraltar's future prosperous and secure self-determination and that is the ONE on its flag, which is there for all to see; except "the blind being led by the blind", naturally.
Gibraltar's Flag, which originated as the Ensign of the Phoenician/British/Israelite Tribe of Gad; who was Jacob/Israel's (Gen. 32:28) eighth son (Gen. 30:11) and was Brit-ish not Jew-ish (Judah/Jew-dah -ish was Jacob's fourth son and one of Gad's half-brothers not his dad); has sadly been deprived of its best colour – The Ruler of The Universe's colour – the colour blue, and He is definitely not amused by its removal (because He considers it to be an insult to Him and His Sovereignty of heaven – The Universe).
To find out why, please continue reading.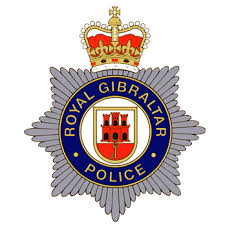 RECOMMENDATION 3:
That the Commissioner, adopts the correctly coloured Gibraltar flag within all the RGP's insignia, as an initial early sign of their allegiance to CHRIST, rather than a fake, criminal queen, who remains foolishly hell-bent on standing in the way of Christ, Whom she publicly claims to serve.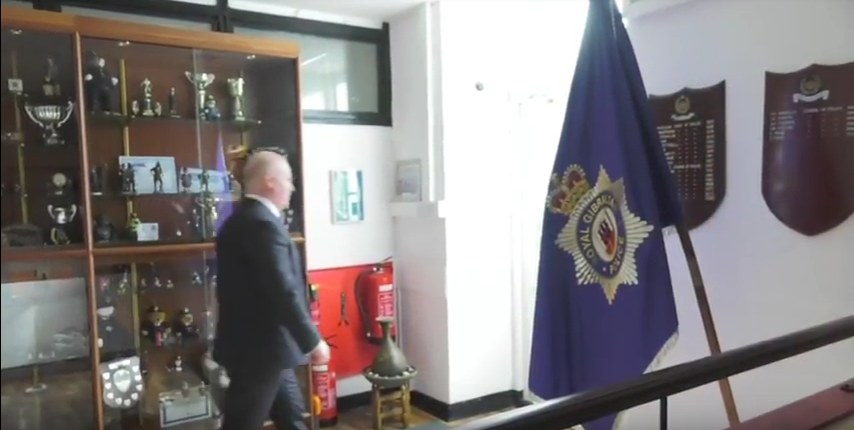 SECTION 4
Gibraltar-Gebal Tariq (The Rock of 'The Night-Visitant' – in Arabic)
The Tariq part of the word Gebal-Tariq, which is also Arabic, means "The Night-Visitant". "The Night Visitant" is Christ – on the second coming, and Christ unequivocally states that Gibraltar is British, but perhaps not quite as you currently perceive it.
http://jahtruth.net/britspan.htm
RECOMMENDATION 4:
That the Commissioner take special note of the great ancestral origins of the Gibraltarian people as revealed by Christ, with particular reference to GAD and the Gadites, as given in the above link, and attune himself properly with what Christ is going to do for GAD, as clearly outlined prophetically below in Deuteronomy Chapter 33 verses 20-21 of The Old Covenant.
Deuteronomy
33:20 And of Gad he said, Blessed [be] he that enlargeth Gad: he dwelleth as a lion, and teareth the branch with the crown on his head.
33:21 And he provided the first part for himself, because there, [in] the position of The Lawgiver, [was he] seated; and he came to the heads of the people, he executed the Justice of the "I AM", and His Judgments with Israel.
SECTION 5
The Munitions of The Rock
"The Fortress of Rock" (Gibraltar) is referred to in the Book of Isaiah (dictated to Isaiah by God and His extra-terrestrial "angels") as being the "place of defence" for "the righteous" where their waters will be sure and bread ("manna" from the space-ship like in Exodus?) shall be given to them and where they shall see the King and the land far off – Israel (Isaiah 33 v 16 & 17) once cleared of its present inhabitants (by "The Reaping") and restored to the way it was in "The Beginning" – (the Land flowing with "Milk and Honey").
http://jahtruth.net/closeenc.htm#Fort
RECOMMENDATION 5:
That the Commissioner accepts the notion of having an exploratory meeting with a JEDI Disciple of Christ. The JEDI in question is a former Principal Intelligence Analyst, of 17 years good standing, best known for speaking truth to power, and refusing to lie for them, over a bogus terror threat construct. One objective of the meeting would be to enlighten the Commissioner on the strategic implications of Isaiah 33 v 16 and 17, for the Royal Gibraltar Police.
Isaiah 33
16 He shall dwell on Sion (2 Esd. 13:35): his place of defence [shall be] the Fortress of Rock: bread shall be given him; his waters [shall be] sure.
17 Thine eyes shall see The King in his beauty: they shall behold the land that is very far off (Israel).
2 Esdras
13:35. But he shall stand upon the top of the mount of gathering (Isa 33:16).
SECTION 6
A Message for Gibraltar from God in The Koran
( Please also see 1 Corinthians 7:22 in the Bible)
 "I AM" (God) sets forth a Parable: a CITY enjoying security and quiet, abundantly supplied with sustenance from every place (like Gibraltar used to be): yet was it ungrateful for the favours of "I AM" (and would not keep The Covenant): so "I AM" made it taste of hunger and terror (in extremes) (closing in on it) like a garment (from every side), because of the (evil) which (its people) wrought.
1 Corinthians
7:22 For he that is called in the Lord, [being] a servant, is the Lord's Freeman (Fremen): likewise also he that is called, [being] free, is Christ's servant (JEDI – JE/DI – JE-DI…… – Jesus' Disciple).
7:23 Ye are bought with a price; be NOT ye the servants of men but of God ONLY (First Commandment).
http://jahtruth.net/mesfmgod.htm
RECOMMENDATION 6:
That in the best interests of Gibraltar's security, the Commissioner and his Deputy agree to invite Christ to come and meet up with them, together with his JEDI Disciple, Tony Farrell, if preferred.
SECTION 7
Close Encounters of The Gibraltar Kind
Gibraltar – "The Fortress of Rock" is the collection-point where "the righteous" shall be gathered together to the King – "unto Shiloh (Christ) shall the gathering of the people be" – Genesis 49 v 10 and they will learn, on the Rock, the "New Song" – Isaiah 42 v 10 and 11 – the new "Way of Life" under The Covenant and its Laws and Economic-system which are designed to prevent poverty and the subsequent crime that is caused by deprivation.
http://jahtruth.net/britspan.htm
RECOMMENDATION 7:
That the Royal Gibraltar Police develop Project SERVATOR, by taking steps to learn the NEW SONG from The Ultimate Protector, namely Christ in His Second Coming.
SECTION 8
The Gibraltar Messenger
It is strongly recommended that all in the Royal Gibraltar Police carefully study the eight editions of the Gibraltar Messenger, and follow their advice.
The Complete Eight Editions of The Gibraltar Messenger
http://www.gibraltarmessenger.net/
RECOMMENDATION 8:
That the Commissioner properly attunes himself with the content of each and every one of the eight editions of The Gibraltar Messenger and personally leads from the front, and pro-actively seeks out a meeting with Christ Himself.
CONCLUSION
This SIA has somewhat fittingly arisen directly from a brief encounter inside the Time-Out Café Bar. I say "fittingly" because as Christ wrote in His email, time is almost out for the Royal Gibraltar Police. While this SIA contains specific recommendations for the Commissioner of The Royal Gibraltar Police, every effort has been taken to freely offer-up such help for the potential benefit of not just Ian McGrail himself, but also potentially for all serving employees within his force. Yesterday, during your force's Project Servator show of strength in Main Street, I had the pleasure of meeting a small number of friendly and approachable serving officers, for the first time.
They say first impressions count.
Finally, in the same vein of the rhetoric of Project Servator, this SIA has been duly crafted in an unpredictable, intelligence-led and highly visible manner. Visually stark evidence of this, can be seen, if you take the final time-out and examine the link below on my JAHTALK website.
Commissioners of The Rock
http://jahtalk.thefarrellreport.net/sleuthers-95-theses/commissioners-on-the-rock/
Peace be within you all and upon you all at The Royal Gibraltar Police.
Tony Farrell
Disciple of JAH, Who is Christ in His Second Coming
Former Principal Intelligence Analyst of South Yorkshire Police
 P.S. Seeing the above report, are you still willing to consider looking at my CV as indicated yesterday, please?
If so, I will duly oblige.