HER ROOK, HIS PRIEST, ONE FAITH AND THEIR COVER
PART TWO – HIS PRIEST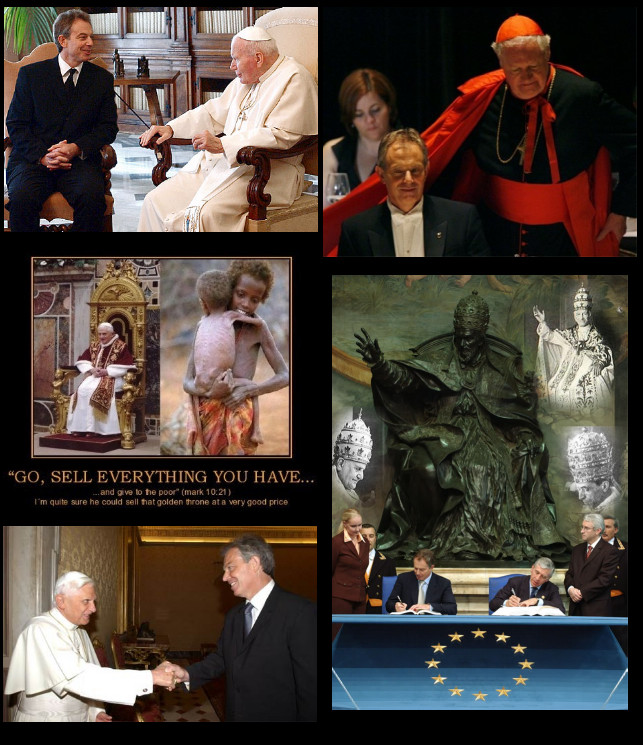 BRIEF SUMMARY OF PART TWO – HIS PRIEST
In 2007, Opus Dei sources from Vatican City, symbolic of the black-bishop, were publicly rejoicing and celebrating former Prime Minister Tony Blair's  conversion to Roman Catholicism.  Faith-wise, black-rook was not only confirming his affinity to his fellow Crypto-Jewish  popes, but he was also following the well-trodden paths of his  two ex-presidential buddies, black-king Clinton and black-king Bush, together with many other Pharisees in the UK and elsewhere operating across the grand-chess-board.
Her Priest  provides a stark illustration of  how one man's ecclesiastical manoeuvres in the dark, mimic the invidious instructions of the Grand Sanhedrin (Elders of Zion), which date from as far back as 1492.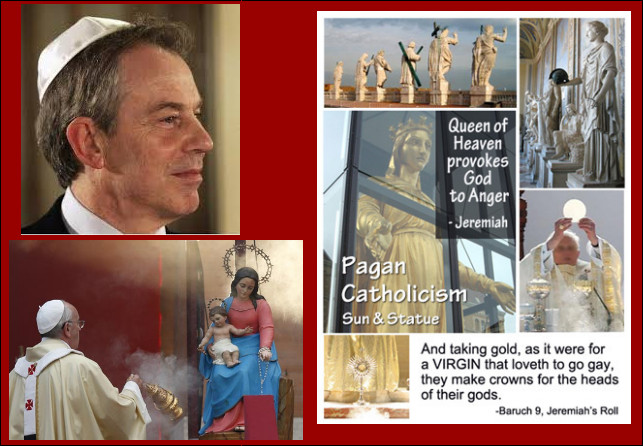 A jovial Jesuit is also on hand as the role model for how they want their catholic goyim to worship the papal-Jew  vicar as god.  Heaven and mirth jokes are cracked, as the absurd faith that the black queen's rook  has very publicly embraced, is exposed for what it is.  From Babylon to Rome, "His Priest" dissects the ancient unGodly Marian worship,  accepted by 1.2 billion duped catholics world-wide.  It ends with reference to the work of The White-King, when some stark  examples are given as to why God has been provoked to anger.
CLICK BELOW TO VIEW PART TWO
REVISION QUESTION FOR PART TWO
QUESTION 2: In "His Priest", to whom does the WHITE-KING refer as resembling the black-bishop on the grand-chessboard?