Close Encounters of a Three-Way Kind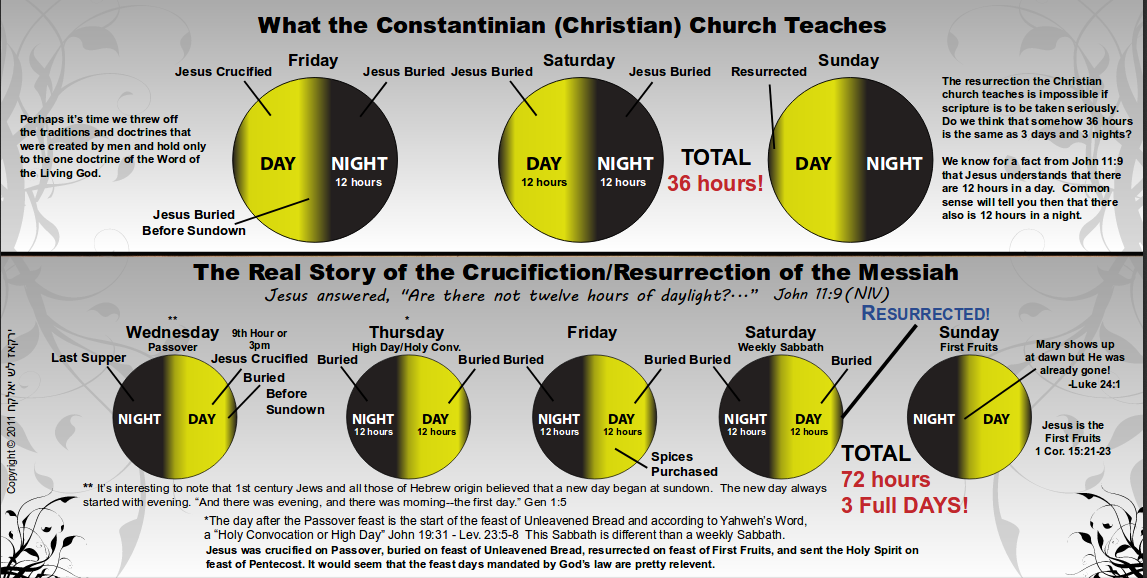 My Testimony About My Undelivered Message

On Easter Sunday 2019 morning, a close encounter of a turgid kind took place here on The Rock. The venue was at the Gibraltar Methodist Church. During the part of their worship service, customarily devoted to "Testimony Time", a Methodist Church Minister named Fidel Patron, together with Fidel's wife Sheila, and a church service convenor named Jeff,  all unceremoniously blocked me from delivering an important message about The Truth about the Easter fraud, as promulgated by almost all the christian churches throughout the ages. If Fidel's response on their behalf, is anything to go by, none of them appear remotely interested in basic arithmetic and some simple Bible Home Truths. I find that difficult to accept.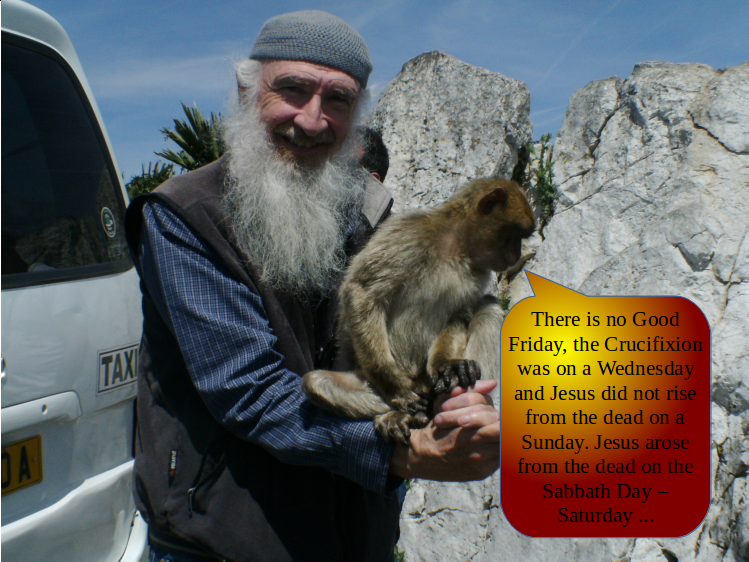 My intended message for Ishtar / Easter Sunday got stopped in its tracks – brought to an abrupt end the moment that "Good Friday" and "Easter Sunday" were called out for the filthy  stinking "churchianity" lies which they both undoubtedly are.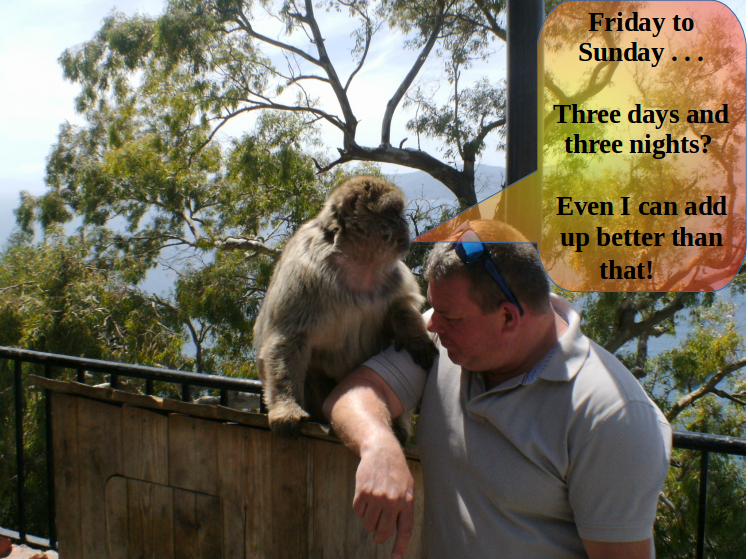 Having experienced first hand the message of TRUTH getting blocked, I duly left mid-way through their Ishtar/Easter Sunday service. Later that same afternoon, an email was dispatched to the Minister Fidel Patron and other leaders in his Methodist church. The original intended message, which I had hoped to be allowed to deliver during this "testimony time" part of the Gibraltar Methodist Church service, can be read in full within the email I subsequently sent to both Fidel Patron and those serving on his pastoral committee.
***
Subject: Today's Easter Sunday Service
From: "Tony" <[email protected]>
Date: Sun, April 21, 2019 6:30 pm
Cc: Pastoral Committee Members, JAH
Priority: Normal
Dear Fidel,
Good afternoon and good wishes again.
I refer to this morning's incident in which I was stopped in my tracks and denied any opportunity whatsoever to deliver an extremely important message from God about the crucifixion and resurrection, by someone who claims to serve God.
This morning, you have openly declared yourself to be an enemy of Father and Christ, by refusing to let me deliver a message from Father and Christ.
If you feel this morning's incident is now closed for you, so be it, however, some acknowledgement of this communication, however brief that might be, would be appreciated.
You may of course choose simply to ignore this, but I hope that won't be the case.
Alternatively and more constructively, we could of course talk this over in a friendly manner, by perhaps agreeing to have a second meeting with me in a spirit of peace and potentially much better mutual understanding. I'd even be prepared to meet you alongside any number of your leadership team, if that would help. I would not be writing to you like this if I did not feel convinced I am being called by Father to do so.
All that be as it may, despite a sense of disappointment and sadness with how things turned out this morning, I feel at peace and I think in fairness I'd like to give you an opportunity to read what Father had actually given me to say to your Methodist Church congregation today.
Please see my outline plan below showing the intended message.
I am copying in JAH / CHRIST into this email correspondence.
Peace be within you and upon you.
Tony Farrell
OUTLINE OF MY INTENDED EASTER SUNDAY MESSAGE EARLIER TODAY AT YOUR METHODIST CHURCH
Good morning. This is a special short message for you delivered in a spirit of love, to each one of you during your Easter Sunday service.
Please permit me to first say a short prayer to our Creator.
Psalm
19:14 Let the words of my mouth, and the meditation of my heart, be acceptable in Thy sight, O "I AM", my strength, and my redeemer.
There is no Good Friday: the crucifixion was on a Wednesday and Jesus did not rise from the dead on a Sunday.
Jesus arose from the dead on the Sabbath Day – Saturday – three days and three nights after the Wednesday mid-week Crucifixion, exactly as he prophesied that he would do:-
King of kings' Bible -
Matthew
12:39 But he answered and said unto them, An evil and unfaithfull generation seeketh after a sign; and there shall no sign be given to it, but the sign of the prophet Jonah:
12:40 For as Jonah was three days and three nights in the whale's belly; so shall the Son of Man be three days and three nights in the heart of the earth.
Do the simple Maths yourselves.
Ishtar/Easter Friday to Ishtar/Easter Sunday is only two days, not the three days that Jesus prophesied it would be, which is further, absolutely obvious proof, that the teaching of the blind guides; of all of the so-called christian churches, none of whom can see the obvious; is a lie, proving, beyond doubt, that they are indeed blind guides.
The crucifixion was on Wednesday 21 st of April in 34 AD., forty years after the birth of Jesus in 7 BC.
To say that the ministry of Jesus was only for three and a half years, as the blind guides who falsely claim to work for God do, is to contradict God and Daniel, who said it was SEVEN years and the Messiah would be cut off in the MIDDLE of the week – WEDNESDAY. Those who contradict God, are, by doing so,
opposing God, which proves that they really work for Satan – the Opposer – and
that they do NOT work for God.
They are the leaves falling on and trying to hide the beautiful Light, shown to the Gibraltarian lady in a vision from God, in 1988, where she was shown a beautiful diamond shining from the top of Gibraltar, and leaves falling over it to hide it, but eventually it burst through the leaves and became a Light to the World. That diamond is Christ the Light of the World here in Gibraltar.
Do not allow yourself to be deceived by the blind guides, or you will end up in The Pit with them, exactly as Jesus told you.
King of kings' Bible -
Matthew
15:13 But he answered and said, Every plant, which my heavenly Father hath NOT planted, shall be rooted up.
15:14 Let them alone: they be blind leaders of the blind. And if the blind lead the blind, both shall fall into the ditch (or Pit).
Daniel
9:26 And after threescore and two weeks shall Messiah be CUT OFF, but not for himself: and the people of the prince that shall come (Romans – 70AD) shall destroy the city (Jerusalem) and The Sanctuary (2nd Temple); and the end thereof [shall be] with a flood, and unto the end of the war desolations are determined.
9:27 And he (Christ Jesus) shall confirm The Covenant with many for one week (7 years): and in the MIDST of the week (WEDNESDAY) he shall cause the sacrifice and the oblation to cease, and for the overspreading of abominations He shall make [it] desolate, even until the consummation (the "Lake of Hell-Fire"), and that determined shall be poured upon the desolate.
The final scriptural passage which seems apt to share comes from Paul's first letter to the Corinthians.
1 Corinthians
5:6 Your glorying [is] not good. Know ye not that a little leaven leaveneth the whole lump?
5:7 Purge out therefore the old leaven, that ye may be a new lump, as ye are unleavened. For even Christ our Passover is sacrificed for us:
5:8 Therefore let us keep the feast, not with old leaven, neither with the leaven of malice and wickedness; but with the unleavened [bread] of sincerity and truth.
Amen – so be it.
 ***
Given the importance of the subject matter, I waited until after three days and three nights for a response from Fidel.  Since no response had been received,  I sent the Pastoral Committee a separate email which carried a title of "Bless Your Enemies" in its header. This was dated Thursday 25th April 2019. It can be read in full here below.
 ***
 From: SleuthER95 <[email protected]>
 Dear Pastoral Committee Members,
Good morning.
I hope this finds you all well, in good spirit, and having a good day.
"Prayer moves the hand that moves the universe."
"Come, be blessed, praise God, do whatever God leads you to do."
These above quotes have been taken directly from the Gibraltar Methodist Church Newsletter which I, Tony Farrell, picked up during your somewhat eventful Ishtar/Easter service earlier in the week.
Overnight contemplation as to whether somehow I should respond and perhaps make a sudden and unexpected appearance at today's early morning prayer group, drew a blank, until I turned to today's Daily Instruction known as YODA. (YO/DA – YOur DAily) JEDI (JE/DI – JEsus DIsciple) Master / Teacher.
This morning's instruction/today's Jedi training says this for me:
***
Bless Your Enemies. – April 25
Say often, "God bless . . . ," of any whom you find in disharmony with you, or whom you desire to help. Say it, willing that showers of blessings and joy and success may fall upon them.
Leave to Me the necessary correcting or training; you must only desire joy and blessing for them. At present your prayers are that they should be taught and corrected.
Oh! if My children would leave My Work to Me and occupy themselves with the task I give them. Love, love, love. Love will break down all your difficulties. Love will build up all your successes.
God the destroyer of evil, God the Creator of Good – is Love. To love one another is to use God in your life. To use God in your life is to bring into manifestation all harmony, beauty, joy and happiness.
***
With the above in mind, I would love to attend at least one of your prayer groups to do whatever God leads me to do.
After being blocked from saying anything whatsoever last Sunday, even though it was my testimony given me by God, specifically for you, the likelihood of being made welcome in your church may not yet be assessed as great, but all that said, I live in hope that you will open yourselves up to correction from God and Christ, instead of rejecting Him/Them, like the Scribes and Pharisees did before you. Be ye not like unto them.
Jeremiah
33:3 Call unto Me, and I will answer thee, and show thee great and mighty
things, which thou knowest not.
Psalm
19:14 Let the words of my mouth, and the meditation of my heart, be acceptable
in Thy sight, O "I AM", my strength, and my redeemer.
My approach here is restricted on this occasion to the new pastoral team, whom I do hope will at least show me the courtesy of some sort of response. Hopefully a positive one.
Specifically, I have one question for you as a team.
Would I be made welcome, if I made a prayerful and peaceful appearance at your prayer group, perhaps next Tuesday week, as your Church approaches its Vision Day on 12th May, please?
God and Christ are wanting your church to help unblock all the leaves which are currently blocking out and preventing Christ, The Light of The World, from shining through here across The Rock in Gibraltar and from here out to the whole world.
Peace be within you and upon you.
Tony Farrell
P.S. Please could you consider forwarding this email on to Stephanie Yeo, who is
a prominent activist in a Pro-Life movement.
P.P.S. I understand that one of your church members, John Burns indicated that
he was feeling unwell on Sunday during a certain part of the service, so while
today's prayer group is ongoing, I am simultaneously reading Psalm 103 with John
in particular very much in mind.
Psalm 103
103:1 Bless the "I AM", O my soul: and all that is within me, [bless] His holy name.
103:2 Bless the "I AM", O my soul, and forget not all His benefits:
103:3 Who forgiveth all thine iniquities; Who healeth all thy diseases;
103:4 Who redeemeth thy life from destruction; who crowneth thee with loving kindness and
tender mercies;
103:5 Who satisfieth thy mouth with good [things; so that] thy youth is renewed like the eagle's.
103:6 The "I AM" executeth Righteousness and Judgment for all that are
oppressed.
103:7 He made known His Ways unto Moses, His acts unto the Children of Israel.
103:8 The "I AM" [is] merciful and gracious, slow to anger, and plenteous in mercy.
103:9 He will not always chide: neither will He keep [His anger] for ever.
103:10 He hath not dealt with us after our sins; nor rewarded us according to our iniquities.
103:11 For as the heaven is high above the earth, [so] great is His mercy toward them that fear Him.
103:12 As far as the East is from the West, [so] far hath He removed our transgressions from us.
103:13 Like as a father pitieth [his] children, [so] the "I AM" pitieth them that fear Him.
103:14 For He knoweth our frame; He remembereth that we [are] dust. 103:15 [As for] man, his days [are] as grass: as a flower of the field, so he flourisheth.
103:16 For the wind passeth over it, and it is gone; and the place thereof shall know it no more.
103:17 But the mercy of the "I AM" [is] from everlasting to everlasting upon them that fear Him, and His righteousness unto children's children; 103:18 To such as keep His Covenant, and to those that remember His Commandments to do them.
103:19 The "I AM" hath prepared His throne in the heavens; and His kingdom ruleth over all.
103:20 Bless the "I AM", ye His angels, that excel in strength, that do His Commandments, hearkening unto the voice of His Word (John 1).
103:21 Bless ye the "I AM", all [ye] His hosts; [ye] ministers of His, that do His pleasure.
103:22 Bless the "I AM", all His works in all places of His Dominion: bless the "I AM", O my soul.
***
In a response to the above, an email  from the Methodist Minister Fidel Patron was received the very next day on Friday 26th April 2019. In consultation with Christ, I responded to Fidel Patron's email, with comments alongside the various points the Minister had previously raised. This was done early on  the afternoon of Sunday 28th April 2019. The details of Fidel's comments and our counter ones to them, can be read below.
 ***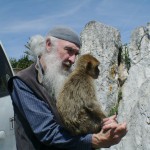 My Response To Fidel Patron dated 28th April 2019
Dear Fidel,
Good afternoon and good wishes.
Thank-you for the reply.
Please see my comments inserted in [ ] below.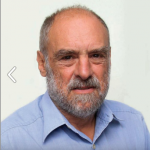 Good afternoon Tony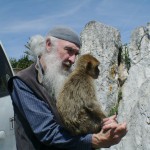 [Likewise, good afternoon, Fidel.]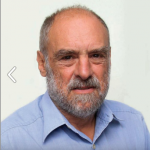 I am replying to your latest email, which as you may imagine also came to me, as ultimately I am responsible for the pastoral care of the church members.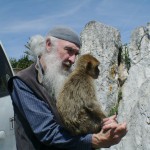 [Thank-you. Understood.]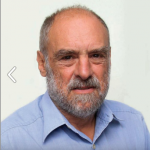 I really don't know what the point of this email was, I can only assume that it is your way of putting pressure on me. As a matter of fact I fully intended to reply and suggest that we meet, I was only waiting until I could identify a suitable time slot in my calendar.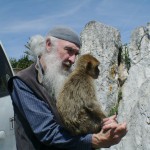 [Understood. It may become clearer if you continue to read my comments.]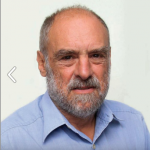 As far as the subject of your original email is concerned, you must have known what the reaction would be.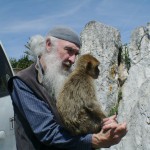 [I was not sure what response I'd get, but I did not expect it to be quite so hostile/rude.]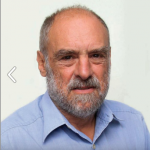 You know that the time in our service is a 'testimony' time.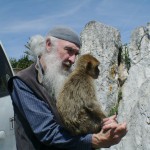 [Yes.]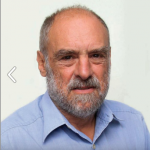 You have told me that you were in the police service in the UK. In that situation I am sure that there must have been times when you were called upon to testify, in other words to give testimony in court.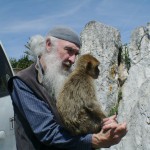 [Yes, many a time have I been in court giving testimony in the fake queen's utterly corrupt courtrooms which all, without exception, operate contrary to God's Law – the very thing which the fake queen swore The Coronation Oath on the Holy Bible to maintain to the utmost of her power.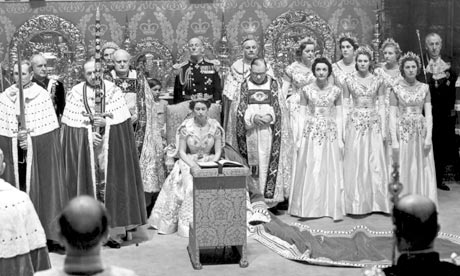 Most notably for me, was the whistle-blowing testimony given on the bogus terror threat construct during my employment tribunal hearing saga which was taken all the way up to The Royal Courts of Injustice.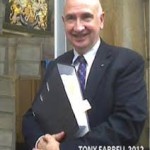 See Four Bombings and A Tribunal ]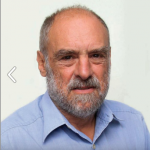 You are, I am sure, fully aware of what is and is not valid testimony.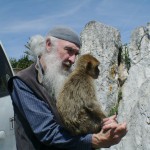 [Yes I am. And I would add that nowhere have I seen more invalid testimonies than in my time spent in the police service and many of the so-called Christian churches I have attended.]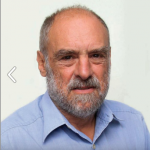 A testimony is assumed to be a recounting of something that has been personally seen or heard. Thus telling about something that someone else has seen or heard is not normally acceptable, as it is deemed to be hearsay.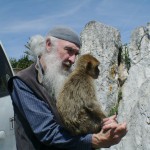 [Except that the "someone else", to Whom you irreverently refer is none other than Christ in His Second Coming.]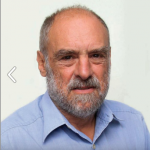 The first time you spoke in the church you recounted a dream / vision that someone else had heard of at a church service many years ago, at which you were not present, that is hearsay.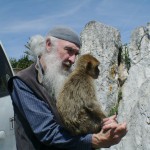 [Correct. Except that "someone else", to Whom you again disparagingly refer, is none other than Christ in His Second Coming and He was physically present when it happened and heard it Himself first-hand – Father's Divine perfect timing, as He only ever attended that one time.]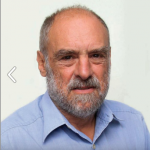 You then went on to say that you would, at a later date, give an interpretation of the dream / vision.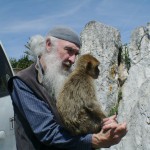 [Yes, I did promise. It was amiss of me, not to add "Father willing" at the time. Anyway, I have now kept my promise by letting you and others in your church know of its interpretation. I do note that by your actions, the leaves (you) have indeed blocked out The Testimony and The Message I was given to deliver from Christ, The Light of The World.]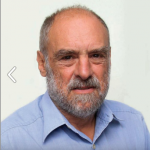 You were told, on my behalf, that you were not to do so.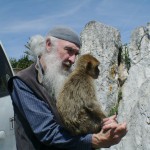 [Correct. On this occasion, I was sent by Father as a Messenger for Christ during your Ishtar/Easter Babylonian goddess Sunday worship Service, having two days and two nights earlier observed your Good Friday service.
Just as I was a messenger for Christ, so too was John Burns a messenger for you. A short time afterwards, your messenger had a stroke. That was so as to show you all that John had allowed himself unwittingly or otherwise, to become one of the leaves blocking out The Light of Christ.]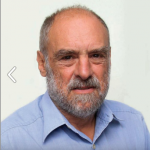 In the context of testimony that would have been your interpretation of an event at which you were not present, also inadmissible in any court.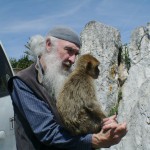 [It was the interpretation, as written down for me personally by Christ, Who was present in Gibraltar in 1988 at the church of Bethel on Main Street. Christ wrote down the details of that vision for me, and gave me His correct interpretation of it. Father put it on my heart to subsequently share it with you, and your church, in defiance of John's previous directive. I did it in a spirit of love and kindness and obedience to God.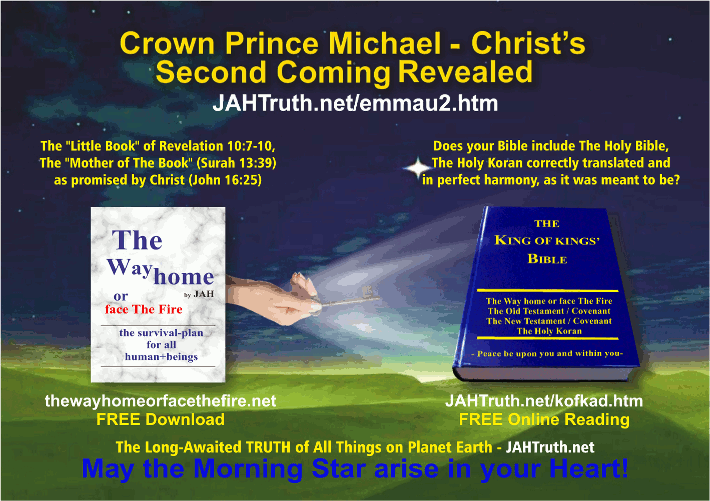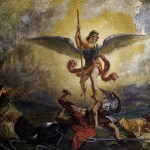 Acts
5:29 Then Peter and the [other] Apostles answered and said, We ought to obey God rather than men.]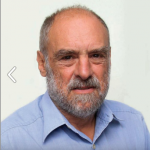 This last Sunday you were, in your own words, intending to give a message.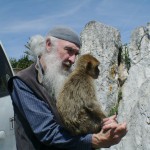 [Yes, I was, but in all fairness, I actually said it was a message I'd been given from Father to share with you and your church, and thus a testimony.]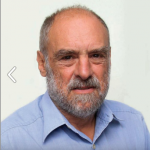 Again that is not a testimony.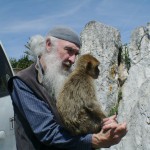 [My testimony is that I am one of the relatively few who recognise Christ here on Earth right now, in His Second Coming, but as He said 2,000 years ago, these times will be like the Times of Noah. There are none so blind as those that refuse to see.
http://JAHTruth.net/noah.htm ]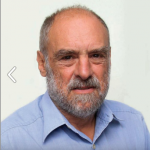 As to the content of the message, let me start off by saying that I have no particular adherence to the notion that Jesus was crucified on Friday and rose again on Sunday, any more than of Him being born on Christmas day.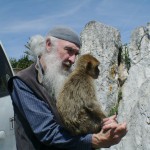 [Good, because both are plainly false and are deceitful lies spread initially by the Church of Rome (the Whore of Revelation 17:5), but none of that prevents certain other Christian churches (her harlot daughters) from enacting out the fraud, as if it were true. God cares about honesty in the workplace.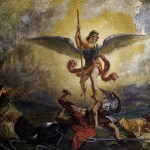 What about God's Commandment that you are breaking?
– Thou shalt not bear false witness.
2 Thessalonians
2:6 And now ye know what withholdeth that he might be revealed in his time.
2:7 For the mystery (Rev. 17:5) of iniquity doth already work: only he who now letteth [will let], until he be taken out of the way.
2:8 And then shall that Wicked be revealed, whom the Lord shall consume with the [Sword of the] Spirit from his mouth, and shall destroy with the brightness [of the enlightening] of his coming:
2:9 [Even the Wicked], whose coming is the work of Satan with all power and signs and lying wonders,
2:10 And with all deceivableness of unrighteousness in them that perish; because they received not the love of the Truth, that they might be saved.
2:11 And for this cause God shall send them strong delusion, that they should believe a lie:
2:12 That they all might be damned who believed not the Truth, but had pleasure in unrighteousness.
2:13 But we are bound to give thanks always to God for you, brethren beloved of the Lord, because God hath from the beginning chosen you to salvation through sanctification of the Spirit and belief of the Truth:]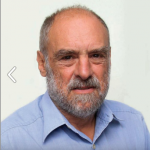 The important thing, as far as I am concerned, is that God, who created all things loved me enough to send his Son to be born as a human, to die and to rise again.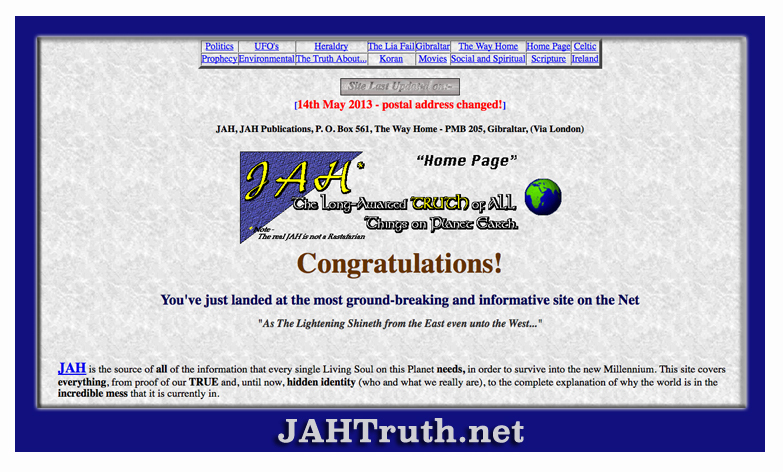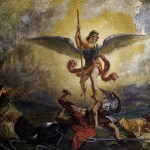 [The Scriptures tell us that the rejected King will go to the Fortress of Rock (Gibraltar); where, in 1988, he offered his life to the sheep, hoping they would be able to see and recognise him; take him seriously and follow him to the Fortress of Rock, so that he could teach them True Justice and Freedom from oppression and from poverty under God's Laws and Economics; how to "Sing the New Song" (see my "Let the Inhabitants of The Rock sing The New Song" Booklet); overcome and SURVIVE:-
Isaiah
42:10 Sing unto the "I AM" the "New Song", [and] His praise from the "end of the earth", ye that go down to the sea, and all that is therein; the isles, and the inhabitants thereof.
42:11 Let the "wilderness" and the cities thereof lift up [their voice], the villages [that] darkness doth inhabit: let the inhabitants of the Rock sing, let them shout from the top of the mountains.
42:12 Let them give glory unto the "I AM", and declare His praise in the islands.
The New Song is the "Song of Moses" and the "Song of The Lamb" harmonized and
synthesized into one "New Song" (Rev. 15:3).
The Song of Moses and the Song of The Lamb are the Old and the New Covenants,
respectively, making the "New Song" that no man can learn except the 144,000 that are redeemed, by the King personally, from the Earth (Rev. 14:3). "NO man (not ONE man) can come to the Father except by ME." (John 14:6).
The Scriptures confirm that Christ's new body will have a NEW name that he alone would know, until his TRUE followers numbering only 144,000 out of a total of 6,000,000,000 people would recognise his voice, accept his Sovereignty and follow him – "As the Times of Noah will it be, when the Son of Man is revealed" (Matt. 24:37-39)(Sura 52:1) and only a handful of people believed Noah, EVERYONE else DIED (note well Luke 19:27).
Revelation
19:12 His eyes [were] as a flame of fire, and on his head [were] many crowns (King of kings); and he had a NAME written, that NO man knew, but HE himself (ch. 2:17; 3:12).
2:17 He that hath an ear, let him hear what the Spirit saith unto the churches; To him that overcometh will I give to eat of the hidden manna, and will give him a white stone, and in the stone (Book of TRUTH*) a NEW name written, which no man knoweth saving he that receiveth [it] (metaphorically; "Written in Stone").
3:12 Him that overcometh will I make a pillar in the Temple of my God, and he shall go no more out: and I will write upon him the name of my God, and the name of the city of my God, [which is] New Jerusalem, which cometh down out of heaven (a spaceship – see my "Close Encounters of the Gibraltar Kind" Booklet) from my God: and [I will write upon him] my NEW name. ] ]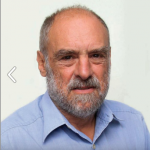 I believe that He will come again, as the scripture has foretold, and that this time He will not come unannounced.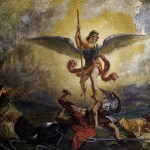 [Wrong. He will come first unannounced as a thief in the night, in secret when everyone is spiritually fast asleep]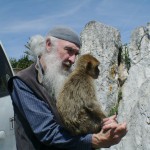 Please consider reading – The White Stone of Revelation 2:17, as above, and as given below, . . .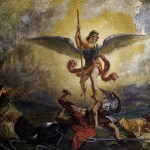 . . . as though your salvation depends upon reading and LIVING it, because it DOES.
http://thewayhomeorfacethefire.net/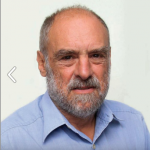 "After saying this, he was taken up into a cloud while they were watching, and they could no longer see him. As they strained to see him rising into heaven, two white-robed men suddenly stood among them. "Men of Galilee," they said, "why are you standing here staring into heaven? THE SAVIOUR has been taken from you into heaven, but someday he will return from heaven in the same way you saw him go!"" (Acts 1:9-11 NLT)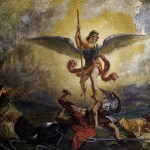 [That refers specifically to the Mount of Olives and is yet still future, at which time it will already be too late for those who, like you, have refused to recognise and accept Him. The word Jesus means Saviour the same spirit-Being and not the same body, as prophesied.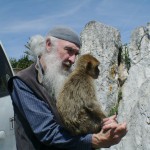 Do you understand the very last prophetic chapter of The Old Testament which is Malachi Chapter 4, please?
Please see below by way of a reminder as to what it says.]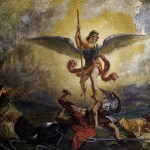 Malachi
4:1 For, behold, the Day cometh, that shall burn like an oven; and all the proud, yea, and all that do wickedly, shall be stubble: and the day that cometh shall burn them up, saith the "I AM" Lord of hosts, that it shall leave of them neither root nor branch (nothing).
4:2 But unto you that fear My name shall the Sun of Righteousness arise with healing in his wings; and ye shall go forth, and grow up as calves of the stall.
4:3 And ye shall tread down the wicked; for they shall be ashes under the soles of your feet in The Day that I shall do [this], saith the "I AM" Lord of hosts.
4:4 Remember ye and return to The Law of Moses My servant, which I commanded unto him in Horeb for all Israel, [with] the Statutes and Judgments.
4:5 Behold, I will send you Elijah the Prophet before the coming of the great and dreadful
Day of the "I AM" (Sura 43:61):
4:6 And he shall turn the heart of the fathers to the children, and the heart of the children to their fathers, lest I come and smite the earth with a curse (verse 1).
(King of kings' Bible JAH]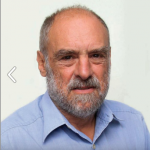 "For the Son of Man will come with his angels in the glory of his Father and will judge all people according to their deeds." (Matthew 16:27 NLT)
"And he will send out his angels with the mighty blast of a trumpet, and they will gather his chosen ones from all over the world — from the farthest ends of the earth and heaven." (Matthew 24:31 NLT)
""But when the Son of Man comes in his glory, and all the angels with him, then he will sit upon his glorious throne." (Matthew 25:31 NLT)
I do not believe that my salvation, and my allegiance to My Lord is determined by an observance of correct dates, but by what Jesus has done for me, and my acknowledgement of His Lordship and control of my life.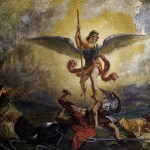 [Just like the Pharisees of old, who rejected Christ's correction of their false teaching, you think you know better than Christ, and are rejecting Him, His correction and His control of your life, whilst falsely claiming the opposite. Those who reject Him, He will reject before His Father, exactly as He said.
Matthew
10:32 Whosoever therefore shall confess me before men, him will I confess also before my Father which is in heaven.
10:33 But whosoever shall deny me before men, him will I also deny before my Father which is in heaven.
You obviously do NOT understand that Jesus was referring to CHRISTIANS when he said go away from me, I do not know you.
Matthew
25:11 Afterward came also the other virgins, saying, Lord, Lord, open to us.
25:12 But he answered and said, Verily I say unto you, I know you NOT.
25:13 Watch therefore, for ye know neither The Day nor the hour wherein the Son of Man
cometh.
Luke
6:46 And why call ye me, Lord, Lord, and not DO the things which I say?
13:25 When once The Master of the house is risen up, and hath closed the door, and ye begin to stand outside, and to knock at the door, saying, Lord, Lord, open unto us; and he shall answer and say unto you, I know you not nor where ye are from:
13:26 Then shall ye begin to say, We have eaten and drunk in thy presence, and thou hast taught in our streets.
13:27 But he shall say, I tell you, I know you NOT nor where ye are coming from; depart from me, all [ye] workers of iniquity.
Who else but CHRISTIANS would come calling Him Lord?
Certainly not people from any other religion.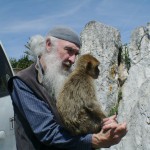 Christ hates Ishtar/Easter:- http://jahtruth.net/passnot.htm ]
Christ detests the Xmas Yuletide festival known as Xmas:-
http://jahtruth.net/xmas.htm ]
King James Bible
Isaiah
1:14 Your new moons and your appointed feasts My soul hateth: they are a trouble unto Me; I am weary to bear [them].
1:15 And when ye spread forth your hands, I will hide Mine eyes from you: yea, when ye make many prayers, I will not hear: your hands are full of blood.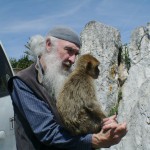 [Is this not your public facing Methodist Church Facebook account which refers to last year's Ishtar/Easter celebrations, please?
https://www.facebook.com/pages/Gibraltar-Methodist-Church/144178862262655
It resembles a beauty pageant catwalk.]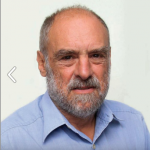 The length of His ministry, the year of His birth, or His death, though of interest, make no difference to what He has done for me.
You have chosen to interpret a passage of scripture, from Daniel, in a way that again is at variance with all commentaries, that is your prerogative, except to say that a text, any text, taken out of context is a pretext for proving something.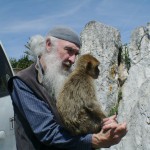 [It's not MY interpretation. It's Christ's CORRECT interpretation, given to me by Father for you, and your congregation.]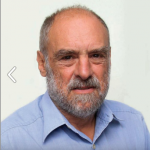 To say, as you do, 'Those who contradict God, are, by doing so, opposing God, which proves that they really work for Satan – the Opposer – and that they do NOT work for God.', is not only irrelevant, it is judgemental and diabolical in the strictest sense of the word.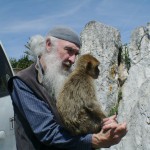 [These are Christ's words you are condemning, not mine.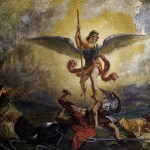 Isaiah
5:20 Woe unto them that call evil good, and good evil; that put darkness for Light, and Light for darkness; that put bitter for sweet, and sweet for bitter!
5:21 Woe unto [them that are] WISE IN THEIR OWN EYES, and prudent in their own sight!]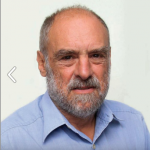 No observance of any day, contradicts God, as the Bible does not point to specific days.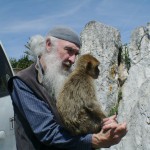 [I don't understand what you mean here.]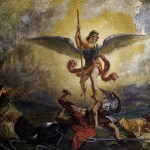 God very specifically COMMANDS the observance of certain days and prohibits others like Ishtar in place of The Passover and Sunday as a false Sabbath, based on the false teaching of Ishtar/Easter Sunday that YOU promote. You obviously do not know or understand The Holy Bible and the Mind of God.
They honour me with their lips, but their hearts are FAR from Me.
Matthew
15:7 [Ye] hypocrites, well did Isaiah prophesy of you, saying,
15:8 This people draweth nigh unto me with their mouth, and honoureth me with [their] lips; but their heart is FAR from me.
15:9 But in vain they do worship Me, teaching [for] doctrines the commandments of men (man-made laws and traditions like Ishtar/Easter and Xmas/Yuletide).
John
10:26 But ye believe not, because ye are not of my sheep, as I said unto you.
10:27 My sheep hear my voice, and I know them, and they follow me:
10:28 And I give unto them Eternal Life; and they shall never perish, neither shall any [man] pluck them out of my hand.
10:29 My Father, which gave [them] me, is greater than all; and no [man] is able to pluck [them] out of my Father's hand.
10:30 I and [my] Father are at one.]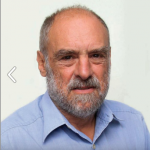 Are you welcome to attend our meetings?
Yes, everyone is welcome to attend.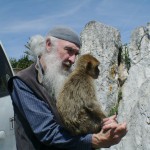 [Thank-you.]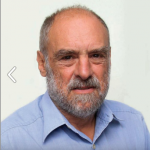 Are you welcome to express your opinions freely in our meetings?
No you are not.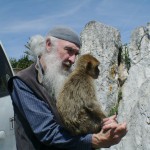 [They are not MY opinions, they are God's opinions. Understood, does that apply just to me?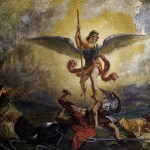 Are you any different from the Pharisees of old? Christ Himself says you are not:
John
5:37 And the Father Himself, which hath sent me, hath borne witness of me. Ye have neither heard His voice at any time, nor seen His shape.
5:38 And ye have not His Word abiding in you: for whom He hath sent, him ye believe not.
5:39 Search the Scriptures; for in them ye think ye have Eternal Life: and they are they which testify of me.
5:40 And ye will not come to me, that ye might have Life.
5:41 I receive not honour from men.
5:42 But I know you, that ye have not the love of God in you.
5:43 I am come in my Father's name, and ye receive me not: if another shall come in his own name, him ye will receive.
5:44 How can ye believe, which receive honour one of another, and seek not the honour that [cometh] from God only?
5:45 Do not think that I will accuse you to the Father: there is [one] that accuseth you, [even] Moses, in whom ye trust.
5:46 For had ye believed Moses, ye would have believed me: for he wrote of me.
5:47 But if ye believe not his writings, how shall ye believe my words?
http://JAHTruth.net/emmau2.htm ]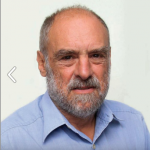 As far as the early morning prayer meetings, by all means come along, you will
find my wife and I enjoying a quiet time with our Lord, and you are welcome to
join us.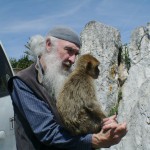 [Thank-you. I'll reflect further.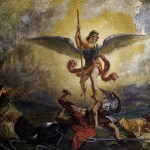 Have you ever read Matthew 6:5-8?
Matthew
6:5 And when thou prayest, thou shalt NOT be as the hypocrites [ARE]: for they love to pray standing in the churches and in the corners of the streets, that they may be seen by men. Verily I say unto you, They have their reward.
6:6 But thou, when thou prayest, enter into thy closet, and WHEN THOU HAST SHUT THY DOOR, pray to thy Father in private (Enoch 56:5; Sura 7:55); and thy Father which seeth in secret shall reward thee openly.
6:7 But when ye pray, use NOT vain repetitions, as the heathen [DO]: for they think that they shall be heard for their much speaking.
6:8 Be NOT ye therefore like unto them: for your Father knoweth what things ye have need of, BEFORE ye ask Him.]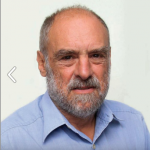 Incidentally in answer to your PS, Stephane Yeo, note the spelling, is a member of our leadership team and was already in receipt of both your emails. The above is not just my response, it is the considered response of the leadership of the Gibraltar Methodist Church, and we would thank you to respect that.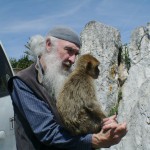 [Yes, my sincere apologies to Stephane for that. I lifted the spelling of her first-name from a newspaper article and You Tube post of her talking about the Pro-Life campaign. I realise now that I should have taken the spelling directly from your newsletter. I was aware of the discrepancy in spellings beforehand, and merely opted for the wrong one – my mistake. The reason why I mentioned Stephane specifically in my correspondence to the pastoral committee, was because earlier this week, days after the Easter Service, something visually
strange happened to me indirectly involving Stephane. I have never had any conversation with Stephane, but suffice to say, what happened prompted me to want to include her in the loop.]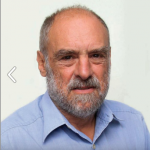 Blessings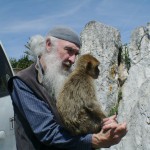 [Likewise; Tony]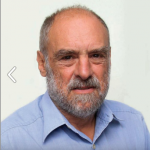 Fidel