Journey to Wholeness?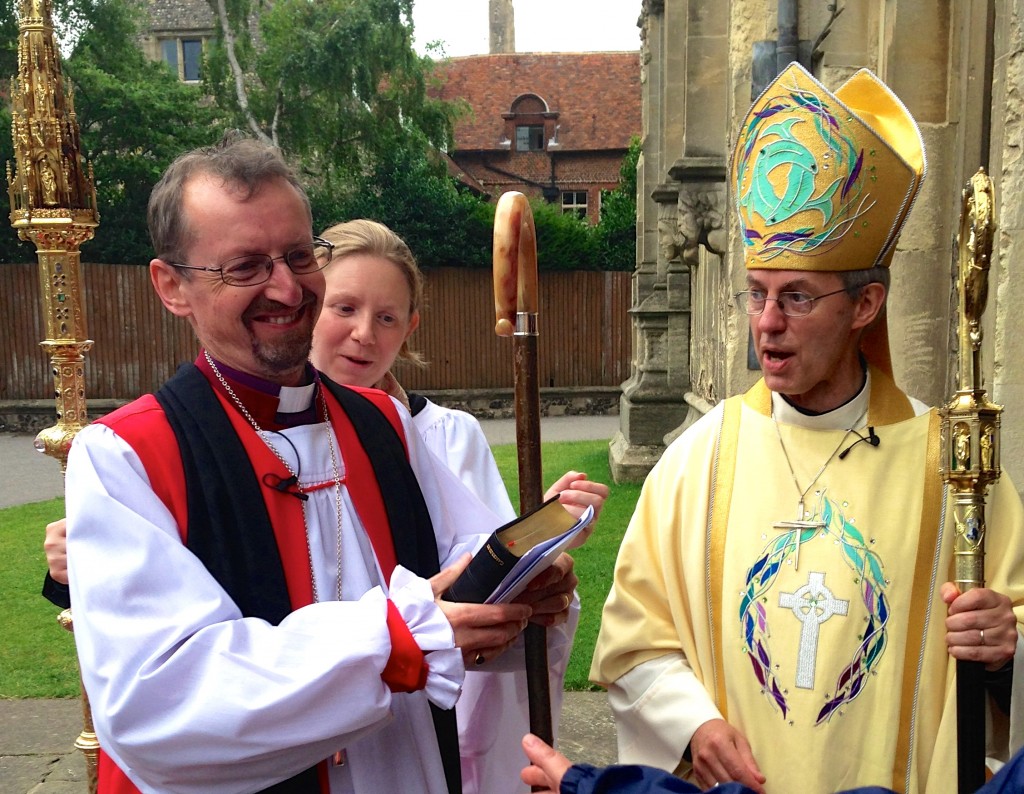 30th September 2018
Dear Robert,
Good afternoon to you from Gibraltar.
I hope this finds you well, in good spirit, and having a good day.
I write to you in your current capacity as a Church of England Bishop of Europe; the Anglican Bishop of Gibraltar; about your chaplaincy role to Elizabeth; and last but by no means least, with respect to your previous research into St. Augustine.
Firstly, regarding your role as a Chaplain to Elizabeth, you are encouraged to read what Christ in His Second Coming has to say about The British Monarchy. 
The TRUTH about the British Monarchy; the "Golden Jubilee" (50 year reign) of the queen who never was
http://jahtruth.net/britmon.htm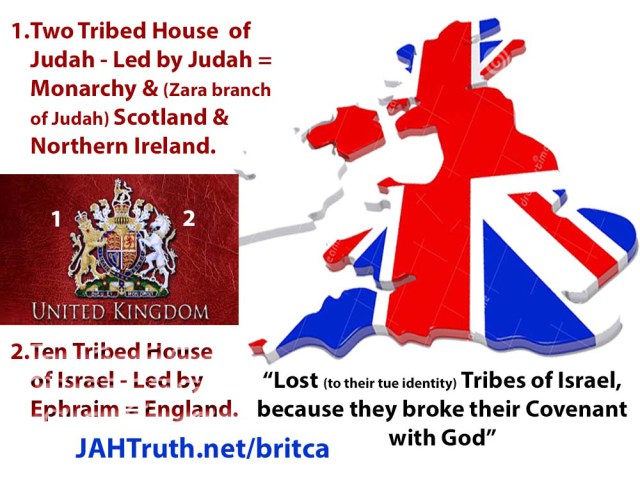 Source: https://deuteronomy4verse2.wordpress.com/2015/06/11/united-kingdom-of-israel/
You may also be interested in my 95 Theses on Elizabeth, as mounted on churches and cathedrals in Britain and elsewhere in Europe, including Gibraltar, and Malta and Eire.
SleuthER's 95 Theses
http://jahtalk.thefarrellreport.net/sleuthers-95-theses/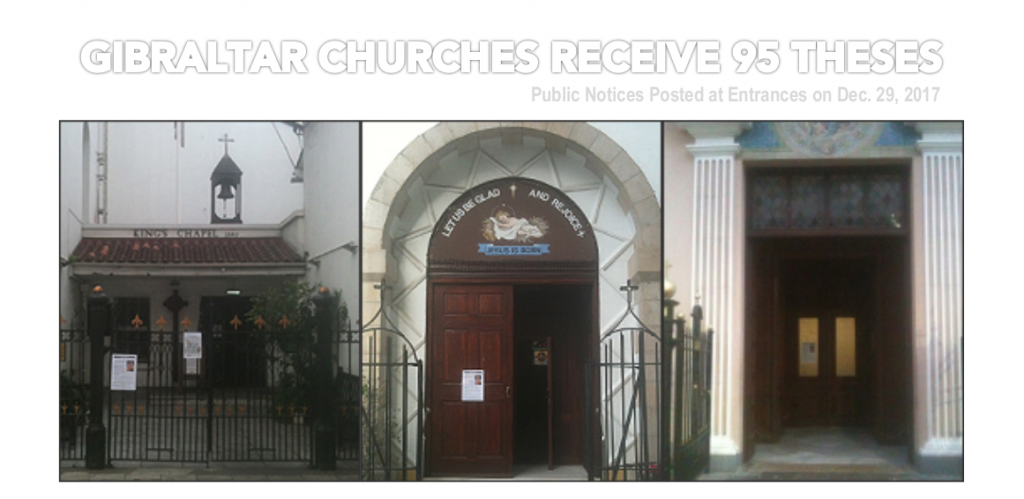 Secondly, regarding your role as a Bishop of Europe, and the Anglican Bishop of Gibraltar,(noting well that you were ordained in Gibraltar's Holy Trinity Cathedral), the content of the following correspondence, addressed to Roman Catholic Bishop of Gibraltar Carmelo Zammit, and dispatched to him yesterday, on Michaelmas Day, may be of considerable interest. I would encourage you to closely examine the content of the article below, as it contains considerable insight about Crown Prince Michael, otherwise known as Michael The Archangel, and Who is none other than Christ.
A Michaelmas Mismatch?
http://jahtalk.thefarrellreport.net/sleuthers-95-theses/a-michaelmas-mismatch/
Thirdly, I would like to take this opportunity to ask you the very same question I asked last year of John Sentamu, The Archbishop of York. The question refers to when I first announced to the Archbishop what Christ did in the city of Sheffield on the infamous date of 13th June 1988, when The House of Israel, just like The House of Judah, two thousand years earlier, foolishly rejected Their Messiah.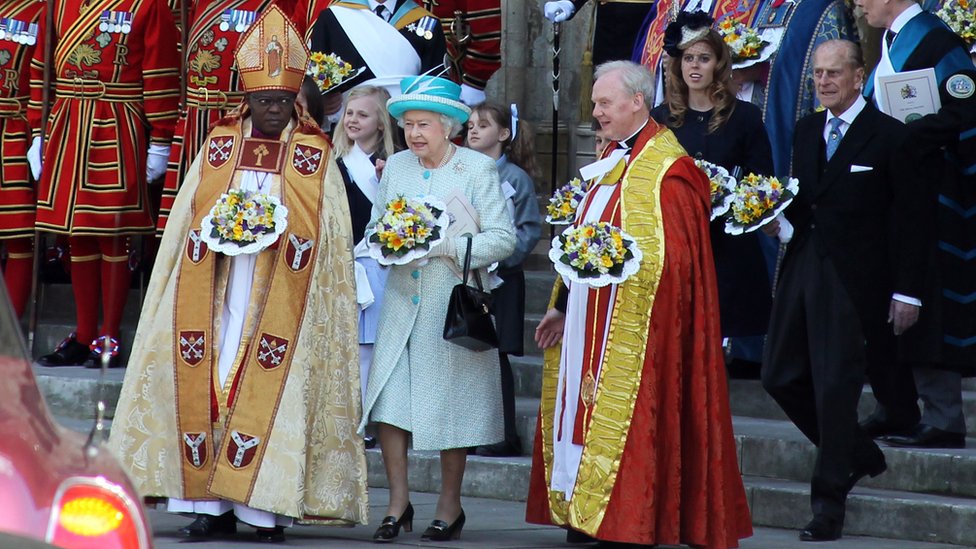 Who Is On The Lord's Side?
http://jahtalk.thefarrellreport.net/who-is-on-the-lords-side/
Finally, being a scholar as you are of Augustine, and I note your work "Augustine and the Journey to Wholeness", perhaps you would be so kind as to comment on the words attributed to Augustine in his letter to Pope Gregory of Rome regarding Jesus Christ's time spent in Britain 2,000 years ago?
"In the western confines of Britain there is a certain royal island of large
extent surrounded by water abounded by all the beauties of nature and
necessities of life. In it, the first neophytes of Catholic law found a church
constructed by no human art. But by the hands of Christ Himself."
Perhaps too, you would be interested in knowing what Christ has to say about His time spent in England, approximately two thousand years ago?
Glastonbury Summerland
http://jahtruth.net/glaston.htm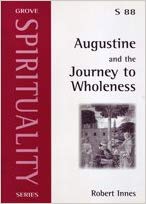 As Christ would be very interested in your response to each of the four issues, He is being copied-in to this email of mine.
I look forward to an acknowledgement and hopefully some sort of meaningful response, given the very serious and extraordinary special matters at hand.
Peace be within you and upon you.
Tony Farrell
Disciple of Christ in His Second Coming
P.S. A special online version of this correspondence to you can be seen on JAHTALK via the link below.
Journey to Wholeness?
http://jahtalk.thefarrellreport.net/sleuthers-95-theses/treasonable-cause/journey-to-wholeness/