Praise or Grumble
A SPECIAL MESSAGE FOR COMMISSIONER IAN McGRAIL
PART 1A
PRAISE – PROMOTING THE RGP

Congratulations on your very professionally produced recruitment video.
"When our shifts start, we know we are doing good, stopping others from doing bad!"
Long may you walk your talk.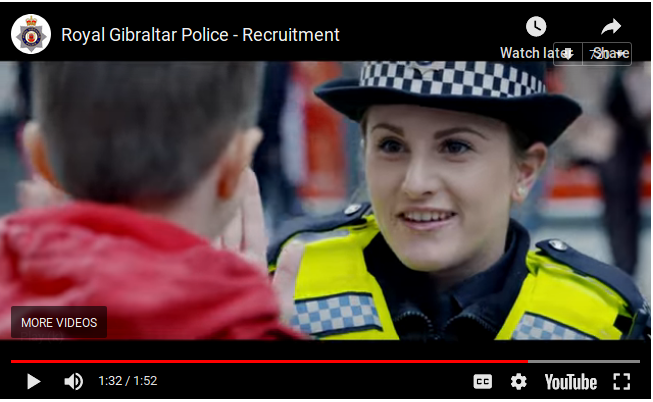 PART 1B
GRUMBLE – A YouTube AD

However, everytime a click is made on your YouTube video of late, it seems this RGP  promotional video pops up in the adverts and good as the promotional video is, it's a personal struggle to be constantly reminded that the police are on a recruitment drive, and yet eighteen months ago, when I sent my CV in for a job with the RGP recruitment section, as a potential strategic intelligence analyst, I never got so much as an acknowledgement from the Messieurs Olivero and Strachan!
PART 2A
PRAISE – A CAMPAIGN FOR JFT96 YNWA

Recently, I stumbled across the above two poses you evidently allowed to be posted on RGP social media. If your sympathies genuinely rest with JFT96, then bravo, and I salute your quirky indirect acknowledgement of the disaster.

PART 2B
GRUMBLE – 30 YRS OF HURT ON BACK OF THE SHIRT

While I trust in your case, that those poses in a red jersey, are very well-intentioned and produced in a nice way in order to  indirectly recognise the JFT96 campaign, it nevertheless remains a sad fact that over the last thirty-years far too many top cops, albeit chief officers from the UK, and not from Gibraltar, have been complicit in orchestrating arguably the most blatantly shameful  and prolonged episodes of police/state corruption and cover-up, commonly known to the British people.
Incidentally, when I showed the above two picture poses to my boss, whom you have made your nemesis, instead of your ally, namely Muad'Dib, He hinted at me sending you a copy of His Hillsborough Ripple Effect documentary film. If you haven't seen it yet, I assure you, if you support LFC, it's a must watch, where you'll be in for a rude awakening into the Truth about what really happened that day.
PART 3 A
PRAISE – A MIND FOR BEATING THE BLIND

This goes to your favourite footballer, for firstly teaching a painful lesson to Barcelona  about the need to always keep their eyes on the ball.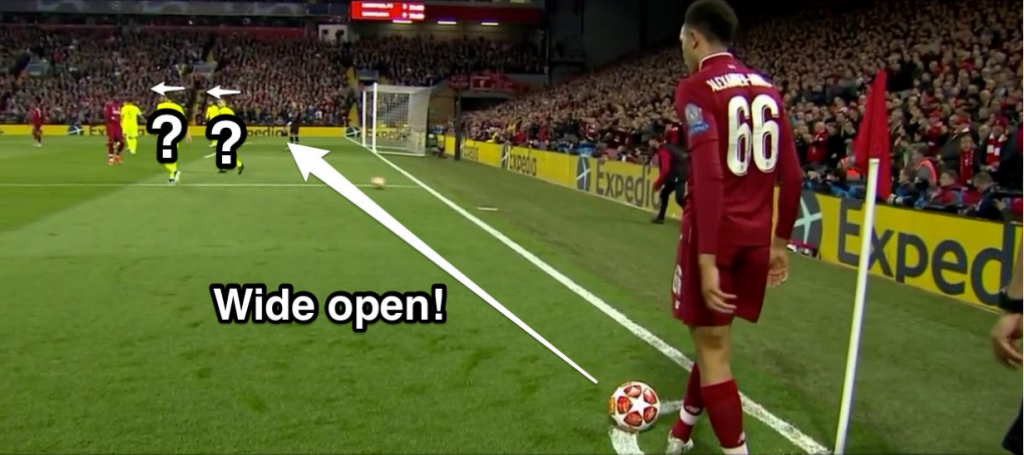 And secondly, to your favourite footballer for promoting chess, even if he does actually play the game badly, and last but by no means least, to your favourite footballer for never forgetting his home-town roots in Liverpool, Ireland's real Capital City.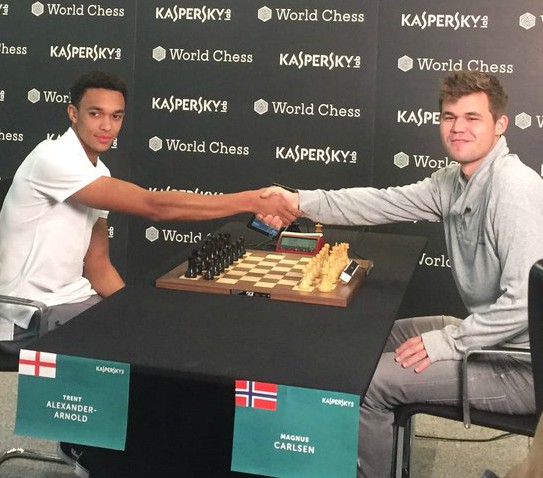 PART 3B
GRUMBLE – THE GRAND STRATEGIC CHESS-BOARD

Your POLICE FORCE have yet to play on the good side of the grand strategic chess board.
PART 4A
PRAISE – YOUR FIGHT AGAINST A "SUICIDAL" PLIGHT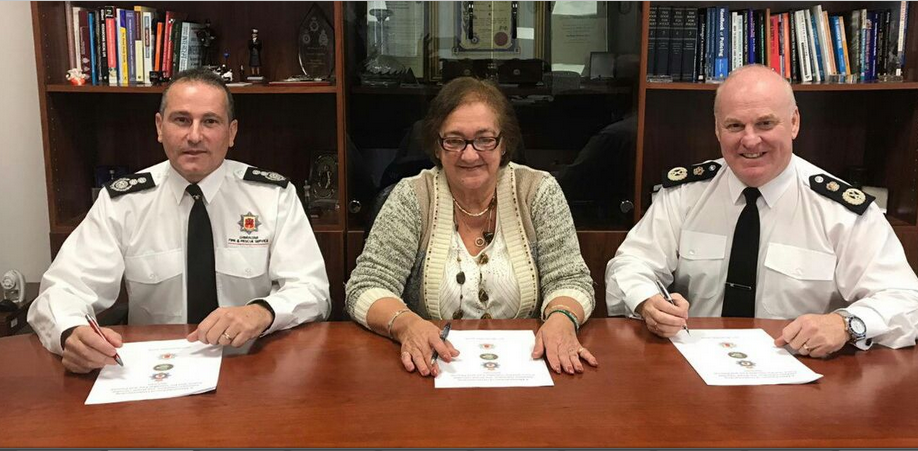 PART 4B
GRUMBLE – THE ROCK'S 5G FIERY FUMBLE

And just to show you that JAH/CHRIST and His support team really do care for the welfare of you, and all of the police and emergency services here in Gibraltar, I urge you to read the following life or death reports enormously affecting the police. He wants to help you and the RGP before it's too late.
GIBRALTAR – WELCOME TO THE 5G TRIALS
GIBRALTARIANS – WELCOME TO THE 5G HUMAN TRIALS
CONFIDENTIAL REPORT ON TETRA STRICTLY FOR THE POLICE FEDERATION OF ENGLAND AND WALES
PART 5A
PRAISE – FOR BRAVE BOBBIES HERE ON THE ROCK!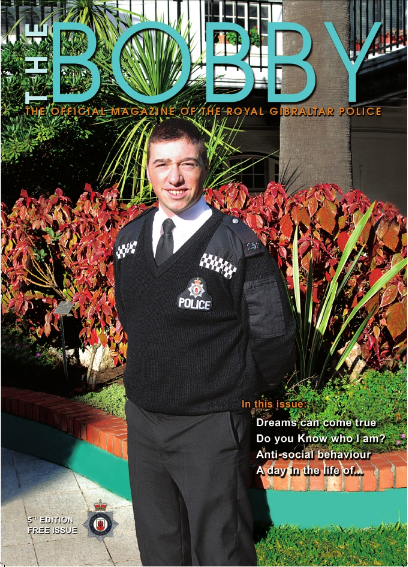 PART 5B
GRUMBLE – THE MAIN ST BENCH BLUES

A Police Complaints Board Grumble of an Unusual Kind
"When our shifts finish, we know we have done bad, when stopping others from doing good!"
PART 6A
PRAISE – AN ATHLETE NAMED "ISRAEL" FOLAU

From chess-play to football, switching to a game played by gentlemen with odd shaped balls, known to be favoured by your former work colleague Richard Mifsud – of the "Semper Recte Facimus" kind.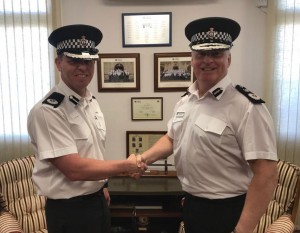 My praise goes to Israel Folau for having the moral courage to say it as The Lord wants it to be said.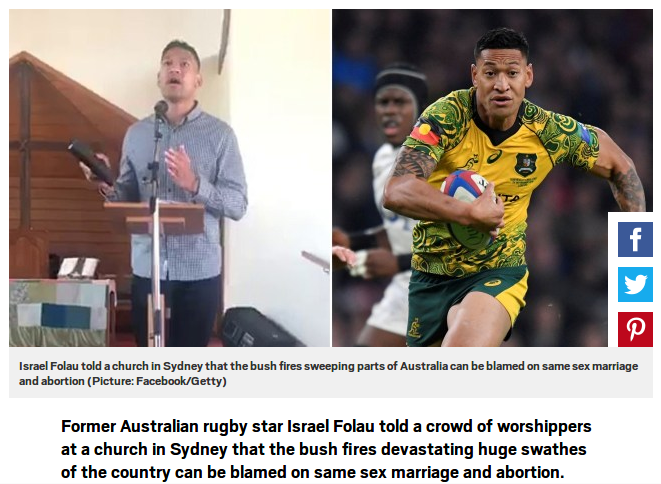 PART 6B
GRUMBLE – A BIGHT ON THE BUM

My grumble is against the RGP leadership for their lack of wisdom in  the true nature of the global strategic threat and the specific dire implications for Gibraltar if Satanically inspired bad decision-making, by leaders on The Rock, is left unchecked.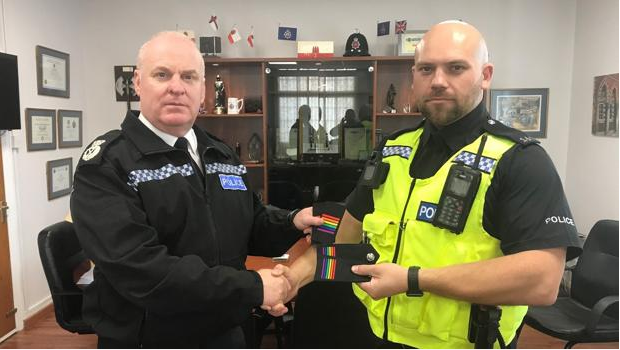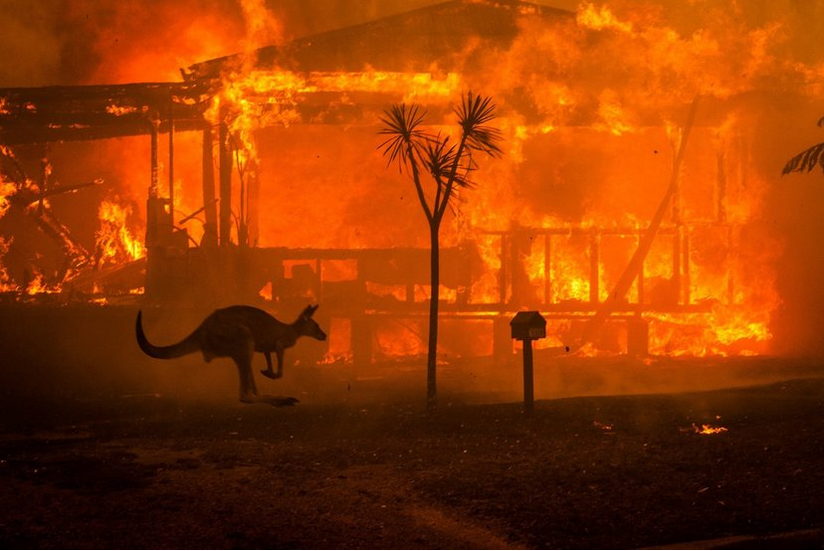 Specifically, when I asked JAH/Christ about whether the highly criticized rugby player Israel Folau was correct  in his admittedly  controversial cause and effect statements with reference to the dreadful Australian Bush fires, JAH / CHRIST referred me to the following text and scripture taken from His JAHTRUTH website.
A.S.E.A.N. Fires. During the time that the enormous forest-fires were ravaging South-East Asia, the A.S.E.A.N. said, on the news, that they can not understand WHY they are having forest FIRES and trouble with their economies.
The FIRES; etc. were PROPHESIED more than 2,500 years ago and are written in the second Book of Esdras. The following has been interpreted and edited by me:-
2 Esdras
15:46. And thou, ASIA, that art sharer of the hope of Babylon (the city of merchants – Ezekiel 17:4), and art the glory of her person:
15:47. Woe be unto thee, thou wretch, because thou hast made thyself like unto her; and hast decked thy daughters in whoredom (CHILD PROSTITUTION, etc.), that they might please and glory in thy lovers, which have always desired to commit whoredom with thee.
15:48. Thou hast followed her (Babylon) that is hated in all her works (the market-system) and INVENTIONS: therefore saith God,
16:4. A fire is sent among you, and who may quench it (Isaiah 42:3)?
16:9. A FIRE shall go forth from His wrath, and who is he that may quench it?
16:10. He shall cast lightnings, and who shall not fear? He shall thunder, and who shall not be afraid (of EL NIÑO's [Christ's] STORMS, etc.)?
16:11. The Lord shall threaten, and who shall not be utterly beaten to powder at His presence (Daniel 2:34-35)?
16:15. The fire is kindled, and shall not be put out, till it consume the foundation of the Earth.
16:17. Woe is me! woe is me! who will deliver me in those days (Ezekiel 13:23; 34:10, 12, 27)?
16:18. The "Beginning of Sorrows" (Matthew 24:8) and great mournings; the beginning of famine and great death (Revelation 9:15); the beginning of wars, and the powers shall stand in fear; the beginning of evils! what shall I do when these evils shall come? (Study; digest and Live by "The Way home or face The Fire.")
16:19. Behold, famine and plague, tribulation and anguish (Matthew 24:21), are sent as scourges for correction.
16:20. But for all these things they shall not turn from their wickedness, nor be always mindful (take proper-notice) of the scourges (Revelation/Apoc. 16:11).
16:21. Behold, victuals shall be so good cheap upon earth, that they shall think themselves to be in good shape, and even then shall evils grow upon earth, sword, famine, and great confusion.
6:22 (ii) And suddenly shall the sown places appear unsown, the full storehouses shall suddenly be found empty (of food):
16:22. For many of them that dwell upon Earth shall perish from famine (North Korea, Africa; etc.); and the other, that escape the hunger, the sword shall destroy.
16:23. And the dead shall be cast out as dung, and there shall be no man able to comfort them: for the earth shall be wasted, and the cities shall be cast down.
16:24. There shall be no man left to till the earth, and to sow it.
16:26. The grapes shall ripen, and who shall tread them? for all places shall be desolate of men:
16:27. So that one man shall desire to see another, and to hear his voice.
16:28 For of a city there shall be ten left, and two of the field, which shall hide themselves in the thick groves, and in the clefts of the rocks.
The ONLY survival-plan that works is contained in my Book "The Way home or face The Fire", (please click on it) for which I seek an international publisher.
All that is happening now; what is going to happen; why, and how to SURVIVE is written. You will only find it on, or through, my website/s
JAH.

 PRAISE OR GRUMBLE
THE NEW START IN ISAIAH SIXTY-SIX?

The final words of this open letter come from the final chapter of the Book of ISAIAH. The words have relevance for the times in which we live today.

ISAIAH
66:1 Thus saith the "I AM", The heaven [is] My Throne, and the earth [is] My footstool: where [is] the House that ye build unto Me? and where [is] the place of My rest?
66:2 For all those [things] hath Mine hand made, and all those [things] have been, saith the "I AM": but to this [man] will I look, [even] to [him that is] poor and of a contrite spirit, and trembleth at My Word.
66:3 He that killeth an ox [is as if] he slew a man; he that sacrificeth a lamb, [as if] he cut off a dog's neck; he that offereth an oblation, [as if he offered] swine's blood; he that burneth incense, [as if] he blessed an idol. Yea, they have chosen their own ways, and their soul delighteth in their abominations.
66:4 I also will choose their delusions, and will bring their fears upon them; because when I called, none did answer; when I spoke, they did not hear: but they did evil before Mine eyes, and chose [that] in which I delighted not.
66:5 Hear the Word of the "I AM", ye that tremble at His Word; Your brethren that hated you, that cast you out for My name's sake (Joseph & Christ), said, Let the "I AM" be glorified: but he shall appear to your joy, and they shall be ashamed.
66:6 A voice of noise from the city, a voice from The Temple, a voice of the "I AM" that rendereth retribution to His enemies.
66:7 Before she travailed, she brought forth; before her pain came, she was delivered of a man child (Rev. 12:5).
66:8 Who hath heard such a thing? who hath seen such things? Shall the earth be made to bring forth in one day? [or] shall a nation be born at once? for as soon as Zion travailed, she brought forth her children.
66:9 Shall I bring to the birth, and not cause to bring forth? saith the "I AM": shall I cause to bring forth, and shut [the womb]? saith thy God.
66:10 Rejoice ye with Jerusalem, and be glad with her, all ye that love her: rejoice for joy with her, all ye that mourn for her:
66:11 That ye may suck, and be satisfied with the breasts of her consolations; that ye may milk out, and be delighted with the abundance of her glory.
66:12 For thus saith the "I AM", Behold, I will extend peace to her like a river, and the glory of the Gentiles like a flowing stream: then shall ye suck, ye shall be borne upon [her] sides, and be dandled upon [her] knees.
66:13 As one whom his mother comforteth, so will I comfort you; and ye shall be comforted in Jerusalem.
66:14 And when ye see [this], your heart shall rejoice, and your bones shall flourish like an herb: and the hand of the "I AM" shall be known toward His servants, and [His] indignation toward His enemies.
66:15 For, behold, the "I AM" will come with fire, and with His chariots like a whirlwind, to render His anger with fury, and His rebuke with flames of fire.
66:16 For by fire and by His sword will the "I AM" plead with all flesh: and those slain by the "I AM" shall be many.
66:17 They that sanctify themselves, and purify themselves in the gardens behind one [tree] in the midst, eating swine's flesh, and the abomination, and the mouse, shall be consumed together, saith the "I AM".
66:18 For I [know] their works and their thoughts: it shall come, that I will gather all nations and tongues; and they shall come, and see My glory.
66:19 And I will set a sign among them, and I will send those that escape of them unto the nations, [to] Tarshish, Pul, and Lud, that draw the bow, [to] Tubal, and Javan, [to] the isles afar off, that have not heard My fame, neither have seen My glory; and they shall declare My glory among the Gentiles.
66:20 And they shall bring all your brethren [for] an offering unto the "I AM" out of all nations upon horses, and in chariots, and in litters, and upon mules, and upon swift beasts, to My holy mountain Jerusalem, saith the "I AM", as the children of Israel bring an offering in a clean vessel into The House of the "I AM".
66:21 And I will also take some of them for purists [and] for Levites, saith the "I AM".
66:22 For as the new heavens and the new earth, which I will make, shall remain before Me, saith the "I AM", so shall your seed and your name remain.
66:23 And it shall come to pass, [that] from one new moon to another, and from one sabbath to another, shall all flesh come to worship before Me, saith the "I AM".
66:24 And they shall go forth, and look upon the dead bodies of the men that have transgressed against Me: for their worm shall not die, neither shall their fire be quenched; and they shall be an abhorrence to all flesh.
JAH
Peace be within you and upon you.
Tony Farrell making moves on the grand strategic chess-board.