The Black Advocate
Dear Marcia,
I hope this finds you well, and in good spirit and having a good day.
I have recently read with interest an article concerned with your reflections after the Hillsborough inquests, as detailed below.
Hillsborough Inquest: Acting for Liverpool
In keeping with the spirit of the Hillsborough Inquests, what follows is fourteen highly pertinent questions for you.  All these questions are associated with the very  important role you are undertaking, and so they ought to be of real interest given the historical nature of your advocacy work.
While you may well not remember this,  we did briefly meet at the Hillsborough Inquests. That was over the saga of former ACC Walter Jackson / Andy Hymas.   
Yours sincerely
Tony Farrell, Former Principal Intelligence Analyst, South Yorkshire Police
P.S. Within only a few short hours of meeting you at Birchwood, and after disclosing information to Kay Glynn (I think) about Walter Jackson, it's quite possible that I became the first, and so far, probably only former member  of South Yorkshire Police, to actually succeed in getting arrested over Hillsborough.
Question 1 – Death Foretold

As shown on the Hillsborough Ripple Effect film already sent to Michael Mansfield, Margaret Aspinall and Trevor Hicks, do you find this "DEATH" circumstantial sign, as captured when the disaster was unfolding, somewhat peculiar, please?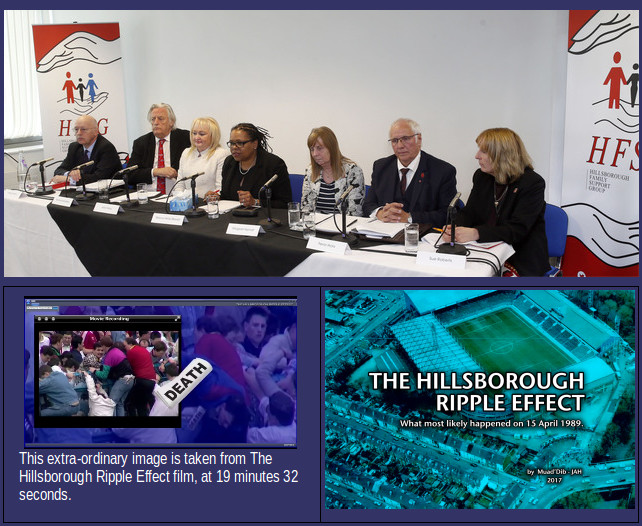 The Hillsborough Ripple Effect
A letter to Michael Mansfied – Taking The Michael 
Question 2 – Bullets in the Head

Are you satisfied with the integrity of a  tyrannical British Legal and Judicial System that allows cold-blooded assassins to murder an innocent young Brazilian, all perpetrated in the name of a  bogus war on terror, just two weeks  after the false-flag attacks of the 7/7 London Bombings, please?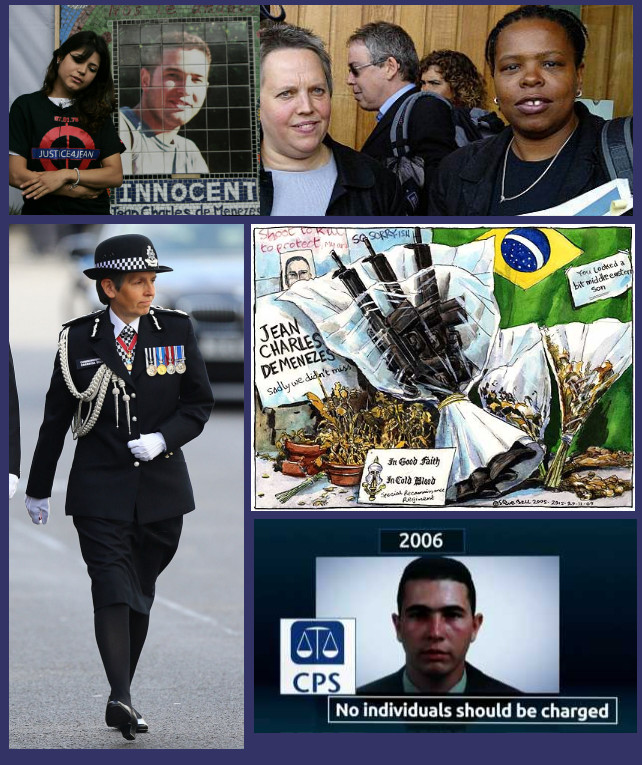 Proverbs 28:17
A man that doeth violence to the blood of any person shall flee to the pit; let no man stay him. 
Question 3 – Riots, Red Robes and facing The Fire

Given you also played such an instrumental  part in the recent failed court appeal case of Mark Duggan, would you agree that something is rotten to the core, within our nation's legal practices and the British Judicial system, please?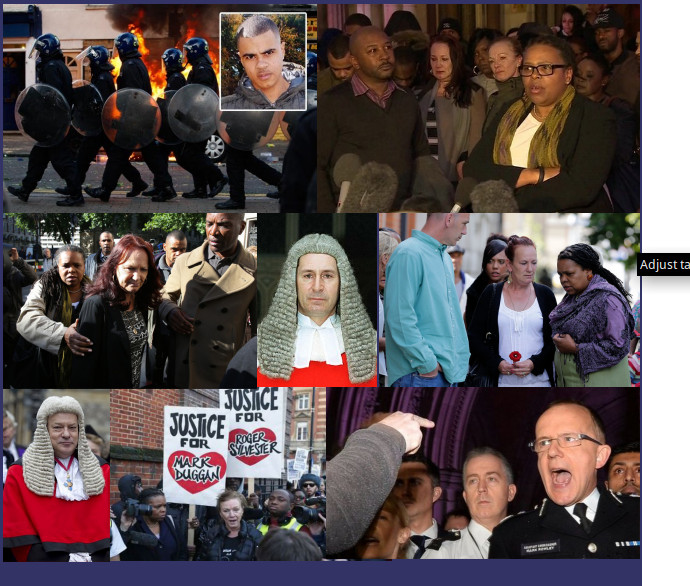 Proverbs
17:23 A wicked [man] taketh a bribe out of the bosom to pervert The Ways of Judgment.
The Way home or face The Fire
Question 4 – Hit Piece Truth

Against the backdrop of yet another Nefarious Anglo-Zionist Institutionalised (NAZI) false-flag in Manchester on 22nd May 2017, are you content to be part of such an evil judicial system – one  which candidly permits cold-blooded assassins to massacre innocents and then lie with impunity, all enacted out in the name of a shameful and wicked bogus war-on-terror?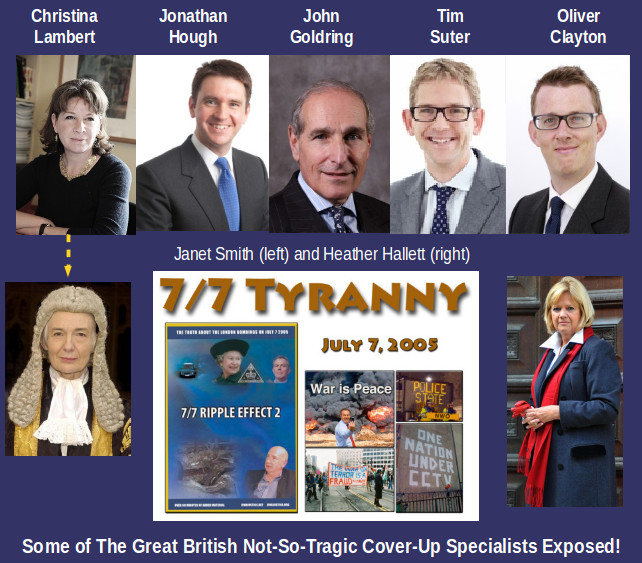 James 5
5:2 Your riches are corrupted, and your garments are motheaten.
5:3 Your gold and silver is cankered; and the rust of them shall be a witness AGAINST you, and shall eat your flesh (cancer etc.) as it were fire. Ye have heaped treasure together for the last days.
5:4 Behold, the hire (pay) of the labourers who have reaped down your fields, which you kept back by fraud, crieth: and the cries of them which have reaped [and not been justly paid] are entered into the ears of the Lord of Sabaoth.
5:5 Ye [rich] have lived in pleasure on the earth, and been wanton; ye have nourished your hearts, as in a day of slaughter.
5:6 Ye [rich] have condemned [and] murdered the just; [and] he [the poor labourer] doth not resist you.
Question 5 – Awarding Times

When the UK legal profession engages so palpably in propping up and protecting a tyrannical, Zionist controlled parliamentary power-base as evidenced previously in many of your most prominent cases, do all these self-serving award ceremonies still sit easy with you, please?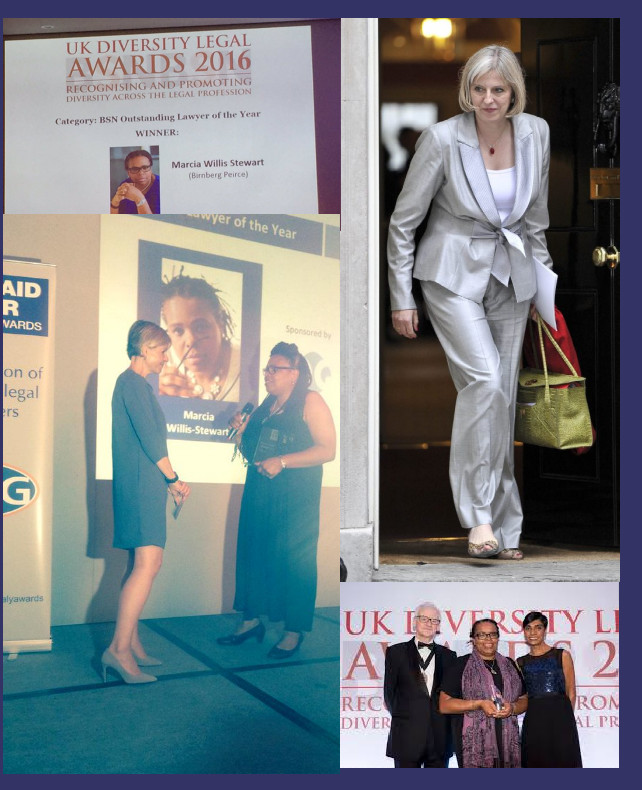 Isaiah 2:8
Their land is filled with idols; they worship their handiwork, what their own fingers have made.
Question 6 – The LAW

Do you and Elkan Abrahamson accept that the prevailing "Rule of Law", as currently applied within the judiciary, is diametrically opposed to GOD'S LAW, which the nation's  Head-of-State swore to maintain to the utmost of her power in The Coronation Oath, as far back as 2nd June 1953?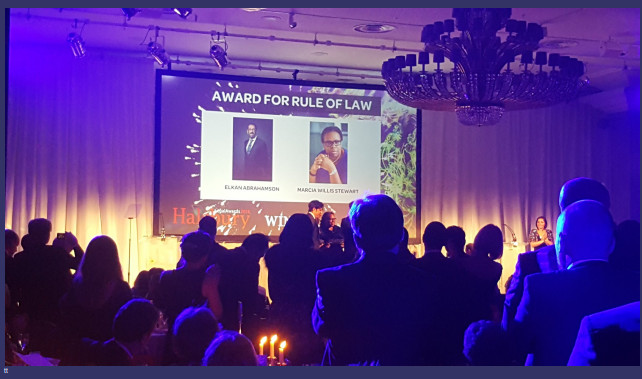 Deuteronomy
30:15 See, I have set before thee this day life and good, and death and evil;
30:16 In that I command thee this day to love the "I AM" thy God, to walk in His Ways, and to keep His Commandments and His Statutes and His Judgments, that thou mayest live and multiply: and the "I AM" thy God shall bless thee in the land where thou goest to possess it.
The TRUTH about the British Monarchy
Question 7 – The Shaming of the Shrew

Do you have aspirations to become a Super Lawyer, just like Tamsin Allen, please?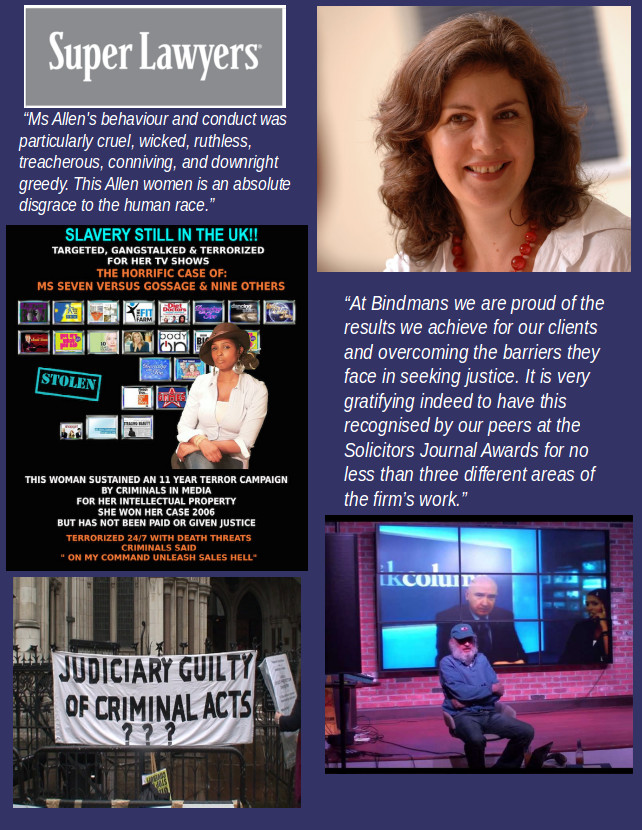 Proverbs 21 King of kings' Bible
21:6 The getting of treasures by a lying tongue [is] a vanity tossed to and fro by them that seek death.
Question 8 – Binding Ties

In a letter to one of the families of the 96, namely Mrs Joan Hope, the mother of John McBrien, Tamsin Allen of Bindmans LLP is exposed for her serious and organised criminality.  Given Tamsin Allen's previous employment with BM Birnberg & Co, and given Bindmans have family connections with Garden Court Chambers, would you not fully expect  this whiter-than-white "Super-Lawyer" to take litigation action against me for libel and defamation of her character, please?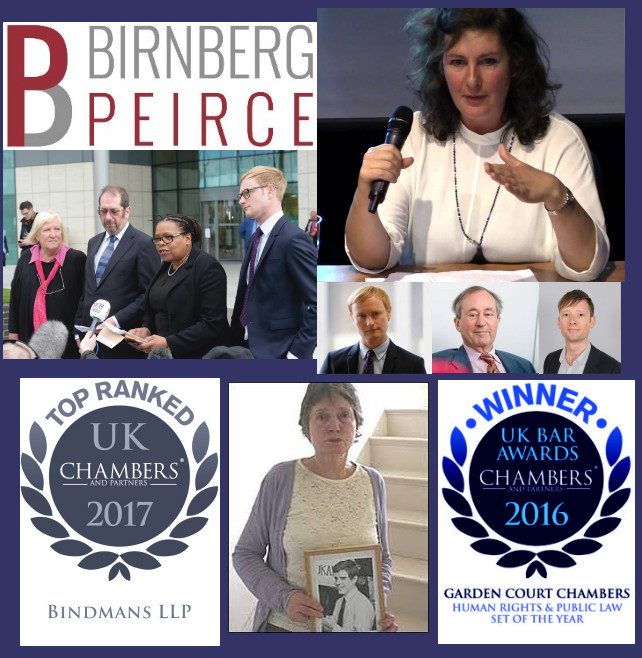 Proverbs
17:15 He that justifieth the wicked, and he that condemneth the just, even they both [are] abomination to the "I AM".
Question 9 – James Eighteen

Given the Coroner went to deliberate, extra-ordinary lengths to protect the Football Association from scrutiny, by the jury at the inquests, do you think it is simply just coincidence that the Football Association deployed a solicitor called 'James Eighteen', as a way of mocking your client and friend Margaret Aspinall, whose son James was eighteen when he died, please?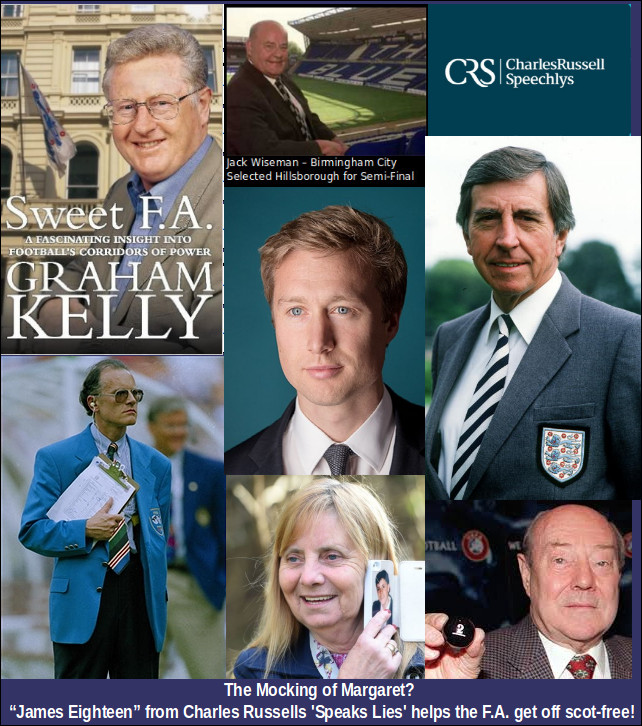 James 1:8
1:8 A double minded man [is] UNSTABLE in ALL his ways.
Question 10 – Burning the Floor

In answering question 9, if you thought the "James Eighteen" modus operandi from the notorious "Charles Russells Speaks Lies" crime cartel was mere coincidence, watch The Hillsborough Ripple Effect film first, and see what that JAH/Muad'Dib  concludes about The Football Association, and then read exactly what Ms. Seven thinks of the Football Association's solicitors, and then, honestly ask yourself a similar question about  the "Death" at Hillsborough forewarning. Then, do you still think that the "James Eighteen" deployment for the Football Association's defence case at the Hillsborough Inquests, is still just a mere coincidence, please?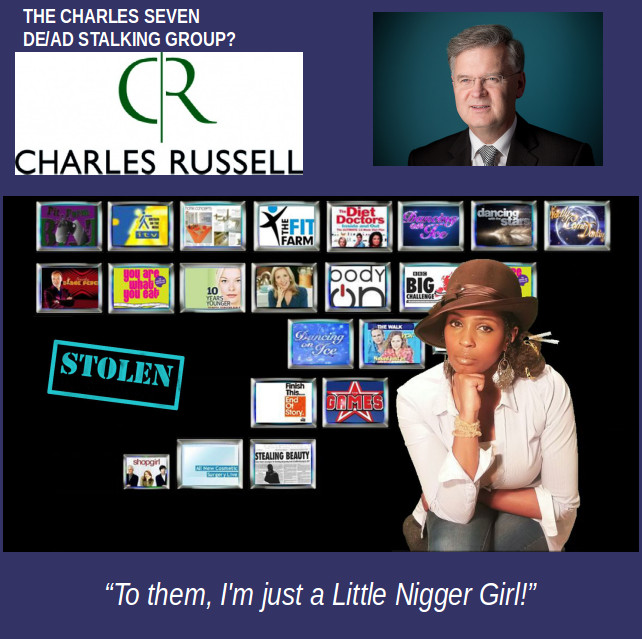 Proverbs 17:5
Whoever mocks the poor insults his Maker; he who is glad at calamity will not go unpunished.
Question 11 – Your Persistent Widow

Given you declared that "families seeking justice in the cases against the state face an uphill battle", do you agree that that is tantamount to a polite way of saying that the British Judicial System, which you operate within, is corrupt to the core, please?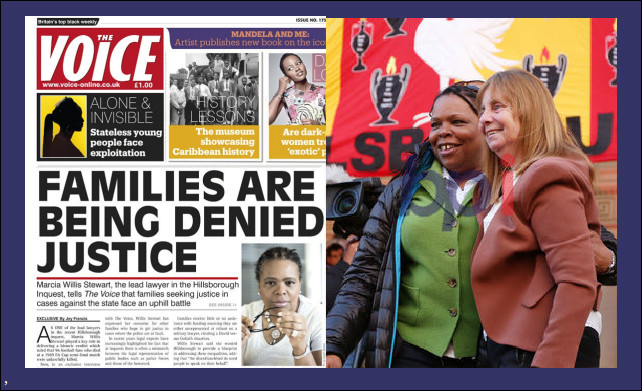 Please read The Parable of The Persistent Widow
Luke 18:2-3
There was in a city a judge, which feared not God, neither regarded man: 3 and there was a widow in that city; and she came unto him, saying, Avenge me of mine adversary.
Question 12 – Overturning a Blind-Eye

Instead of turning a blind-eye, are you willing to take a leaf out of the book of the first lady of civil rights Rosa Parks and her not-so-two-tier bus-ride, and unleash a similarly commensurate act of defiance within your own wretched legal profession, and expose the judicial system for the wicked sham it is, please?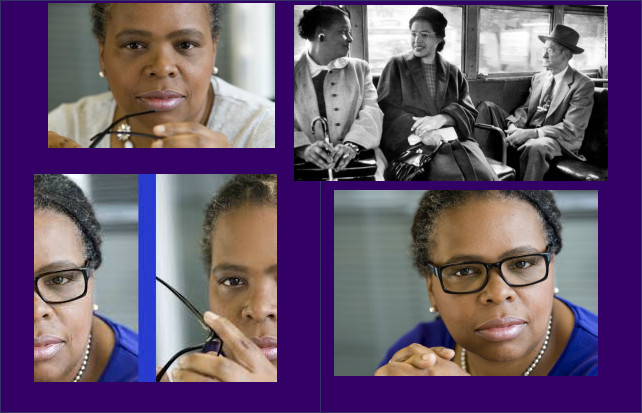 Ephesians 5:5-11
5:5 For this ye know, that no whoremonger, nor unclean person, nor covetous man, who is an idolater, hath any inheritance in the Kingdom of Christ and of God.
5:6 Let no man deceive you with vain words: for because of these things cometh the wrath of God upon the children of disobedience.
5:7 Be not ye therefore sharers with them.
5:8 For ye were sometimes darkness, but now [are ye] light in the Lord: walk as children of Light:
5:9 (For the fruit of the Spirit [is] in all goodness and righteousness and truth;)
5:10 Proving what is acceptable unto the Lord.
5:11 And have no fellowship with the unfruitful works of darkness, but rather reprove [them].
James 4:17
So whoever knows the right thing to do and fails to do it, for him it is sin.
Question 13 – Forking Bishop and Queen

After the recent knighthood of James Jones, was Professor Phil Scraton wrong, to buck the trend, and be the odd one out, in diplomatically shunning his offer of one of Elizabeth's  medals reserved for her so-called great and the good, please?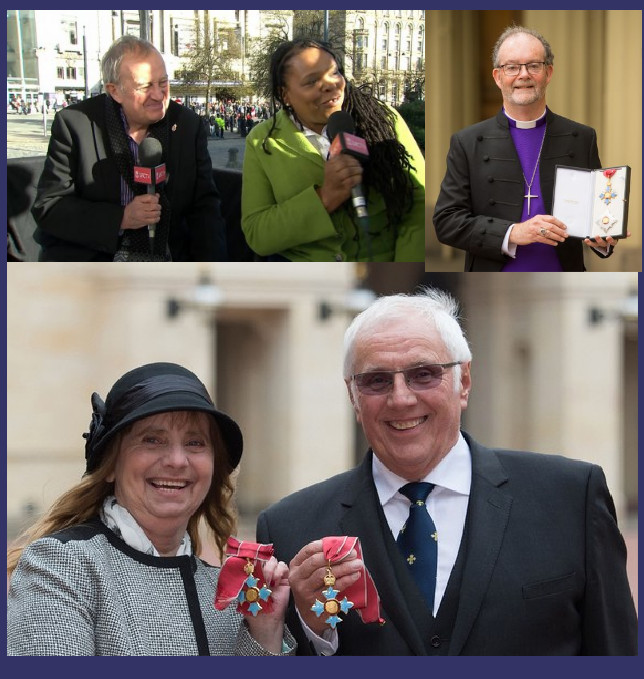 Proverbs
16:19 Better [it is to be] of an humble spirit with the lowly, than to divide the spoil with the proud.
A Prophecy about Elizabeth – The White Rose of Athens
Question 14 – ELIJAH

Do you really want to help bring about Healing Wings for the 96, please? In a prophetic sense,  do you understand the meaning of the last few verses within The Old Testament please, and if so, do you understand the significance of Malachi 4 verse 2, in relation to JAH's contact so far, with the families of the 96 please?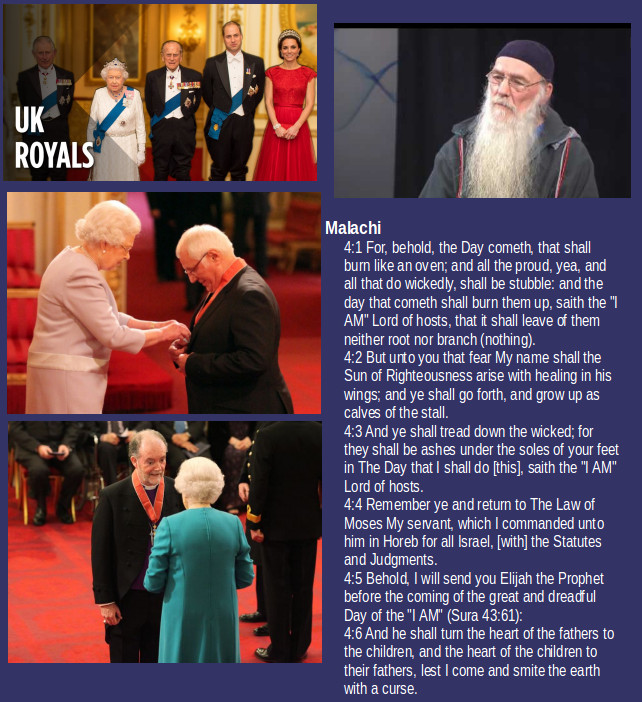 If so, please contact directly the Hillsborough Ripple Effect film-maker,  Who is ELIJAH the Prophet via His email address: [email protected].