Winning the Race
Mr. David Crompton
Chief Constable
South Yorkshire Police
Police Headquarters
Carbrook House
5 Carbrook Hall Road
Sheffield S9 2EH
22nd July 2015
CC: Dr. Alan Billings, SYPCC
Andy Holt, Deputy Chief Constable
Richard J. Hannah
Ms. Seven
Dear David,
I hope this finds you well, in good spirit and having a good day.
There has been quite a gap since I last tried to communicate a message to you, as I am mindful of the email blockade imposed on me.
Anyway, if this letter reaches your desk, then I will be glad about that. That is how it should be.
My purpose in writing to you is five-fold.
Firstly, I wanted to alert you to a brand new film I have made entitled the Masters of Spin. Barnsley and Sheffield feature, but you can watch it in a relaxed state if you choose, as the only time South Yorkshire Police get a mention in it, is when I make a very brief reference to Sheffield's very own Sir Bernard Hogan-Howe.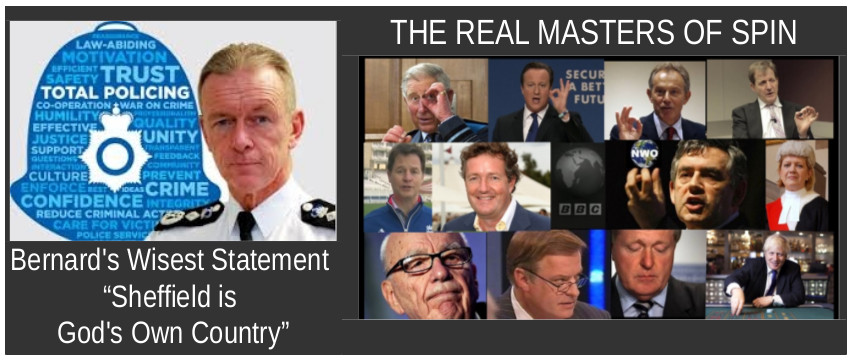 Knowing a bit of your past interest in sport, and seeing you out jogging once or twice in Sheffield, I thought you might like to be aware of the film, created as it was, specifically for the tenth anniversary of the London Bombings and unleashed as it was, on the eve of the start of the battle for the Ashes between the two old enemies. It's full of symbolism. Please find enclosed the DVD of the film. It ought to be of interest although you might feel that South Yorkshire Police are neglected as they hardly get a mention.
http://jahtalk.thefarrellreport.net/masters-of-spin/
Secondly, I wanted to make you aware that I submitted an application form for the voluntary post of Independent Co-optee to the South Yorkshire Crime Panel. I am led to believe there are four other horses at the races for this post, besides me. Time alone will tell whether I get called to the starting-line stalls . Now wouldn't that be a story, if a rank-outsider like me, ends up winning that race?

Thirdly, I wanted to briefly mention, the historic case of Ms. Seven. As you know, way back on 15th April 2014, you had an impromptu meeting with Ms. Seven and me outside SYP HQ at 7am. On that occasion, you were charming, polite and courteous to Ms. Seven, and I was grateful for that. You will doubtless recall that this one-off meeting arose after you had earlier declined my invitation to accompany me to Anfield for the 25th Hillsborough memorial service, on the same date. Your rendez-vous with Ms. Seven also occurred on the very morning when I, a few hours later, temporarily, with the help of the police, fended-off an eviction attempt by a team of bailiffs. Doubtless you will be mindful of what subsequently happened with respect to my related arrest on 9th May 2014, the dropped charges that ensued on 24th July 2014, and the subsequent disposal of my complaint to Professional Standards and the IPCC against what I considered to be an unlawful arrest by poor old PC 807 Leo Hawker. If ever there was a reluctant arrest, that seemed it.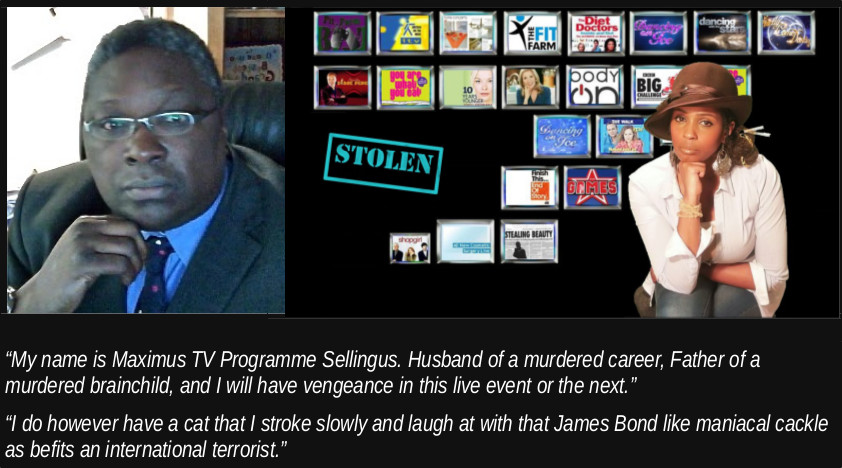 More recently, I am aware that you personally, and also Andy Holt too, were copied into an email about Ms. Seven and me, from Richard J. Hannah. You may be aware that Richard J. Hannah was one of the ten defendants in Ms. Seven's historical court case as documented in the joint report held by South Yorkshire Police since 5th July 2013. In his email exchanges with me, Richard J. Hannah hints at knowing, either one or both of you, personally. My exchanges with Richard J. Hannah coincided with a period in time when you enforced an email blockade against me, so I'll assume no member of SYP would have seen the set of email exchanges between Hannah and myself, unfortunately. That is a pity, given Andy Holt indicated that several senior officers in SYP had read my lengthy dossier on Ms. Seven's court case and ongoing victimisation. Anyway, I think the email exchanges I had with Richard J. Hannah are informative and ought to be useful for intelligence purposes for a police force with previous aspirations to be the best in the country.
Therefore, in much the same way as I crafted a "Chronicles of Crompton" web-page on the JAHTALK website so as to publicly document all our historical communications, which I hope very much you appreciated by the way, so too have I since taken the same liberty of doing likewise with my email exchanges with Richard J. Hannah, alias Maximus TV Programme Sellingus. These email exchanges can now be accessed on the link on the JAHTALK website as provided below.
http://jahtalk.thefarrellreport.net/winning-the-race/
Fourthly, I wanted to inform you specifically about the background of my second arrest last year. It occurred in Widnes on 17th September 2014. I was arrested on suspicion of urinating and exposing myself in a public place. I had done no such thing, and after interview at the Custody Suite in Runcorn, I was released and no further action was taken against me by Cheshire Constabulary. The circumstances surrounding the arrest were that I had been in attendance at the Hillsborough Inquests at Warrington less than an hour prior to the accusation.  This was my first of two appearances at Birchwood. While at the inquest on that first occasion, I had spoken to Trevor Hicks and I had provided him with an account of what I knew from Andy Hymas' historical off-load as given to me in 2009 about former ACC Walter Jackson's conduct on the day twenty years earlier.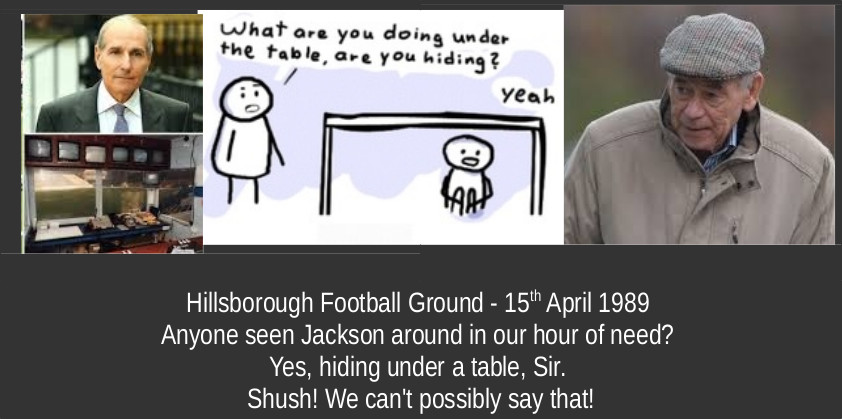 This account of mine was duly given to the lead solicitor acting on behalf of the families of the 96, and then passed to Tim Suter from the Inquest team. You will probably be aware, that my account about Andy Hymas, is officially registered by both the Coroner's inquest court and the IPCC. I am sure, like me, you will have followed with some interest, Walter Jackson's appearance in the witness box at Warrington. Not surprisingly, nothing from Walter Jackson's witness account remotely surfaced with respect to his actual dysfunctional condition and conduct in the control room that fateful day as revealed by Andy Hymas. Frankly David, if Jackson's protection from adversarial questioning by Coroner Goldring does not smack of an ongoing cover-up, then I am a banana.
My arrest less than an hour after my first appearance at the Warrington inquests, immediately aroused a natural suspicion in me that I was being set-up and framed by the police or security services in an effort to deter me from potentially creating waves over the extent of the Hillsborough cover-up.
Although the arresting officer's conduct was less than honest, you might be surprised to learn, that I no-longer hold to the view that the police were targeting me with a set-up that day.
I was treated perfectly well in custody and the custody sergeant recognised who I was, upon me mentioning my name, and my previous employment. What I know of that allegation which led to my arrest, is that school girls had alerted a park warden of an alleged incident in Hough Green  Park, Widnes, and I matched perfectly that description of the alleged offender. I remember well walking past three school girls in the park while on my way home from Warrington via the nearby train station to my dad's house around tea-time. As the school girls passed me by in the park, their language and behaviour towards each other was noticeably vulgar and foul-mouthed in the extreme. I have since assumed that it was they who had made, unbeknown to me, what was a malicious made-up false accusation to the park warden moments later.
It was an interesting lesson for me. It taught me what it feels like to be falsely accused and arrested for some fabricated offence. It taught me what it feels like to be under the impression of being deliberately set-up and framed by the police. The outcome, in the final analysis, was a satisfactory one, inasmuch as I had no real cause for complaint, as the police on that occasion were only doing their job in investigating an alleged serious offence. The arresting officer, misbehaved by originally claiming that I had denied being in the park at the time of the alleged offence.  This was something which was a bare-faced lie, as it was the very first thing I admitted to upon being challenged. That immediately led me to suspect I was being set up. However, given the outcome was satisfactory, that misconduct in itself, was not worth a complaint, given how seemingly futile it has become to make genuine complaints against  police misconduct in the UK today.
One final interesting aspect to this little story about my arrest in Widnes, concerns the reason why I was at Warrington in the first place. Up until that week, I had showed little or no interest in the proceedings at the Hillsborough Inquests.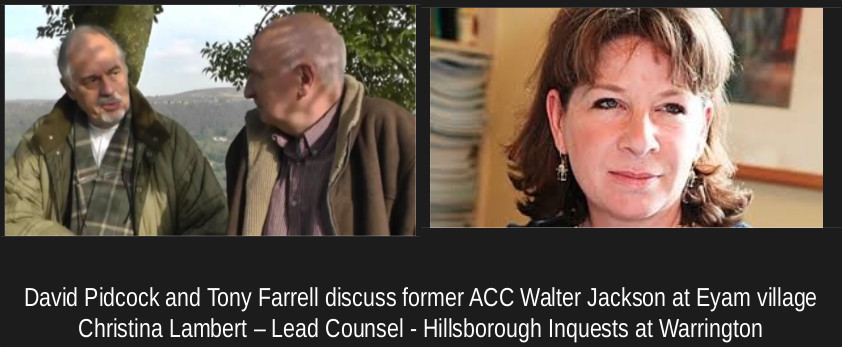 Days before travelling to Warrington, I was given another remarkable dream which featured Widnes as a location, my dad, David Pidcock as a companion, and an vivid message jumping out from the page denoting that the "Lambert Report" was of vital importance. Upon wakening from the dream, I had absolutely no idea what was meant by the "Lambert report" featuring as it did, so vividly in the dream.
As I prayed for discernment, it was only later, upon checking the internet, that I stumbled across the name of Christina Lambert who I then found out was the lead counsel for the Hillsborough Inquests. After realising this, I knew there and then, that I was being spiritually called by God the Father, to make a special journey to Birchwood, Warrington. I obeyed the calling and I am glad I did, in spite of the unexpected arrest which ensued.
Finally, you are doubtless familiar with my association with JAH, otherwise known as Muad'Dib. One of the things that disappointed me in our historical communications with each other over the last year, is that you never actually replied to JAH's email and kind offer to meet up and help you.
http://jahtalk.thefarrellreport.net/chronicles/JAH-CROMPTON.pdf
Given I am sending you a DVD about the Masters of Spin, I thought I'd also take this opportunity to send you a hyperlink of JAH's very latest film offering. It's called GRAYSTATE. It is  not something I have had any input into whatsoever, but it is a highly controversial and thought-provoking film about the police-state in US.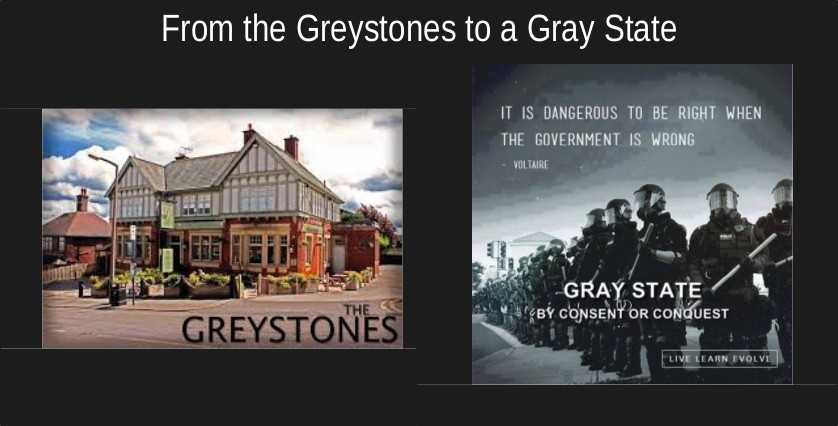 http://graystateremastered.com/
In terms of strategic importance, it rivals the 7/7 Ripple Effect Series, the Windsors film adaptation from Keith Allen's Unlawful Killing, and the NAZI Banksters Crimes' Ripple Effect film. Having personally watched GRAYSTATE a couple of times myself now, I think that you personally, as a Chief Constable, would find the film immensely  interesting and challenging.
I have spoken to JAH about this letter, and He agrees with me, that you could greatly benefit from watching it. We hope you will.
In the unlikely event I get short-listed for interview for the Independent Co-Optee for the South Yorkshire Crime Panel vacancy, I will of course drop you a line by post. I have sent this same letter to Mr. Holt, Dr. Alan Billings, and two other serving police officers in South Yorkshire Police who will remain nameless.
I want to leave you with one final thought. Earlier in this letter, I mentioned my dad, and I also mentioned Father. I also mentioned being in the race. I am obviously being mindful here that your dad authored "Winning the Race" in days gone by, when in fairness, being in the police way back then probably had a whiff of Life on Mars to coin one of your recent expressions about the class of '89.

However, when one reflects upon the brutal police killing of Jean Charles De Menezes ten years ago this week, the Sheffield based black satirical film called Four Lions, Rotherham, the revelations of ex-police officers Birchall and Brookes about Sheffield and Jon House, the untimely death of PC Hassan Ali, and the events of 7/7 ten years on, and somehow, I don't think your kind in ACPO, are actually Winning the Race.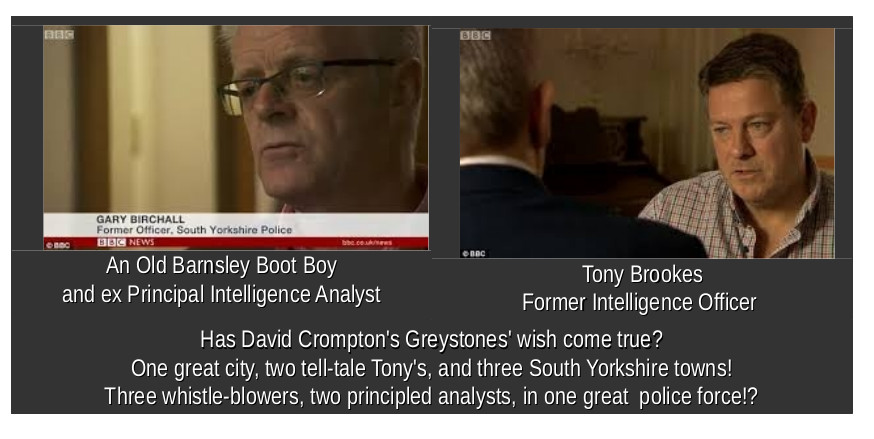 From the Greystones to the Gray State and from Little London, to Cameron's Big Society, nothing much good seems to have emerged from your dad's Winning the Race report from the class of 99.

Yet that said, my message to you is that I remain convinced that it is within your gift to put that right. You can "Win the Race", but you won't ever do that unless you do it JAH's Way, rather than continue doing it all your own way.
I'm no great fan of Sir Bernard Hogan-Howe, but at least he got it exactly right in a recent BBC TV Programme made about the Metropolitan Police. Bernard asks a young rookie who has just graduated from training to become a police officer: "Where in Yorkshire are you from?  The young rookie replies that he is from North Yorkshire, Harlington. To which Sir Bernard replies:
"So not from God's own country in Sheffield then?"

With the above in mind, by ignoring JAH's friendly email to you earlier this year, you David, with all due respect, risk being a stumbling block to Dr. Billings' prayerful citation taken from the old testament prophet Jeremiah, just prior to Shaun Wright's replacement becoming your new boss.
An email response from you would be as welcome, as it would be unexpected, but I live in hope.
Yours sincerely
Tony Farrell
From the Greystones to the Gray State
THE CHRONICLES OF MAXIMUS TV PROGRAMME SELLINGUS
The Sequel to the Chronicles of Crompton
TOP-COP
DAVID CROMPTON
BIG H
RICHARD J HANNAH
TONY
FARRELL