Father Figure
11th September 2019
A Message for Ann Widdecombe about Gibraltar
Dear Ann,
Last week, on the eve of Gibraltar's National Day, you may just possibly recall that a complimentary mention was made in passing of your poignant novel entitled "Father Figure", which was read twelve years ago. Hopefully, although you're not renowned for remembering faces, and notwithstanding the book's terrible title, you'll hopefully recall me giving your novel, of days gone by, a big thumbs-up in Casemates Square.
I also have since read your Daily Express article entitled "Here's why Gibraltar is a shining example for Brexit Britain".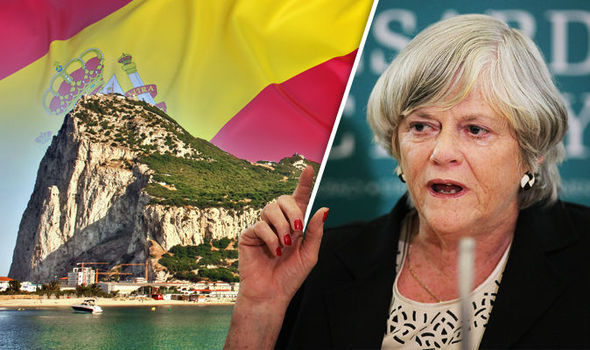 On National Day itself, I was rather hoping to attract your attention in order to pass on some vitally important messages related to The Rock. However, my plan was thwarted, for in the front row, stood opposite to where you were sat alongside Caroline Voaden and Ann Elizabeth Oldfield Butler-Sloss, the buffer zone between stage and crowd served well its fortress-like purpose.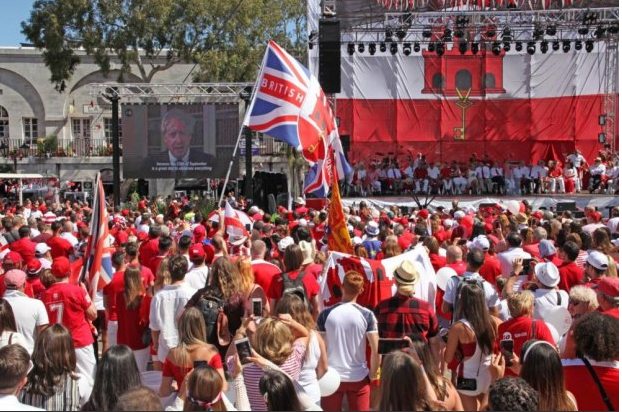 Anyway, knowing a tiny little bit about your own Roman Catholic beliefs from your interesting debate with Stephen Fry and  the late Christopher Hitchens, and from your highs and lows as a Conservative Party Politician, I feel called, by Father, to bring to your attention the very first edition of The Gibraltar Messenger.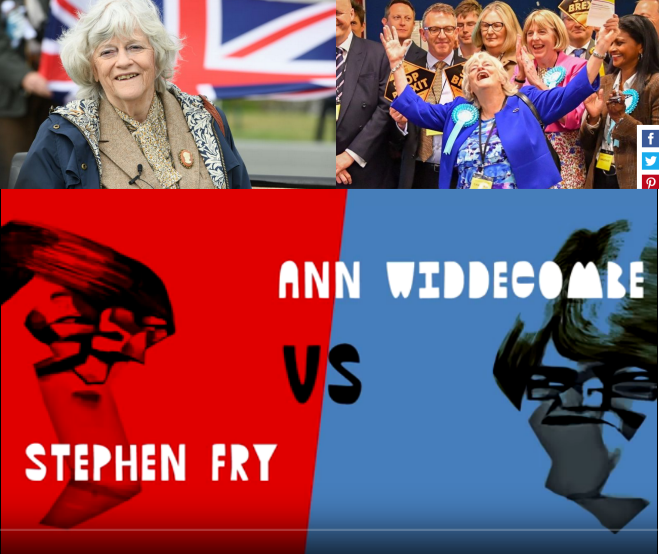 An embedded version of the first edition entitled: "Gibraltar's Sovereignty Is God-given and Protected By God" can be read below.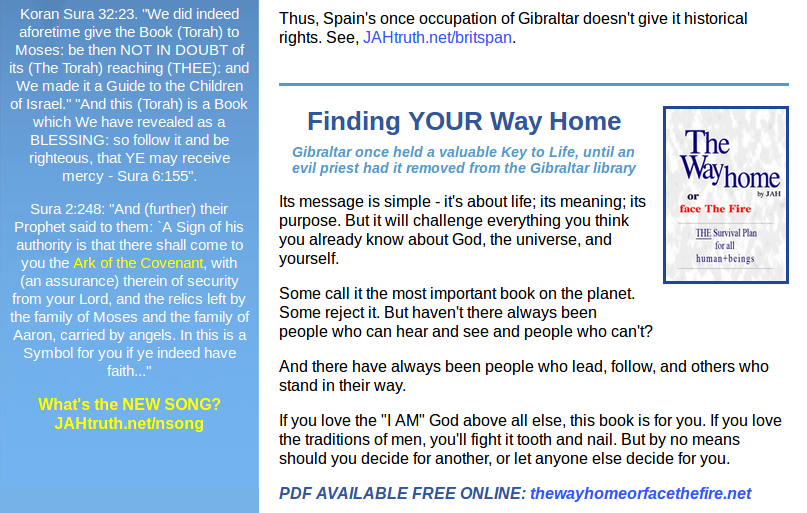 Returning now to the days when you served the constituency of Maidstone, as far back as 1988, you were sent details of a vitally important High Court Writ served in the city of Sheffield, which was made out by Christ in His Second Coming. The enclosed "Joseph Booklet" explains the huge importance and context of that High Court Writ, and The Coronation Stone which is none other than Jacob's Pillar in The Book of Genesis in The Holy Bible. The all important text can be read here.

In your current capacity as a Member of the European Parliament for South West England, as a member of the Brexit Party, I am enclosing another vitally important document written by Christ in His Second Coming which is edition six of The Gibraltar Messenger. With respect, it lends support to your work, like no other.
Strictly, in your former capacity of a former Privy Councillor of the United Kingdom, I am embedding edition number eight of the Gibraltar Messenger, as it concerns The British Throne and The Coronation Stone. It affects Elizabeth, whom you served in days gone by, and is also intrinsically linked to the treasonous very recent actions of Elizabeth over BREXIT, given she has just stabbed the majority of voters in the back, by giving assent to the anti-no-deal Brexit legislation.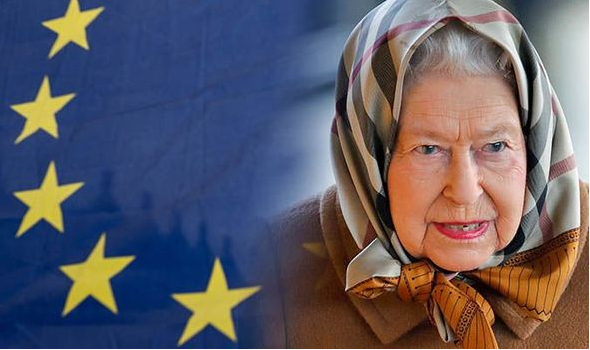 Traitors all!
Just in case you are wondering who am I to write to you like this, then you could ask former MEP Richard J. Cottrell, or better still, read the preface of edition one of Richard's book "Gladio, Nato's Dagger at the Heart of Europe: The Pentagon-Nazi-Mafia Terror Axis".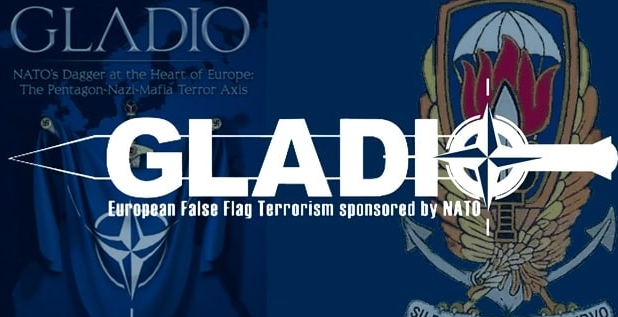 Alternatively, you may burn the floor and take note that I have previously written extensively about a criminally Mafia type enterprise, whose motivated origins lie behind the formulation of the long running BBC series Strictly Come Dancing, in which you so light-heartedly featured.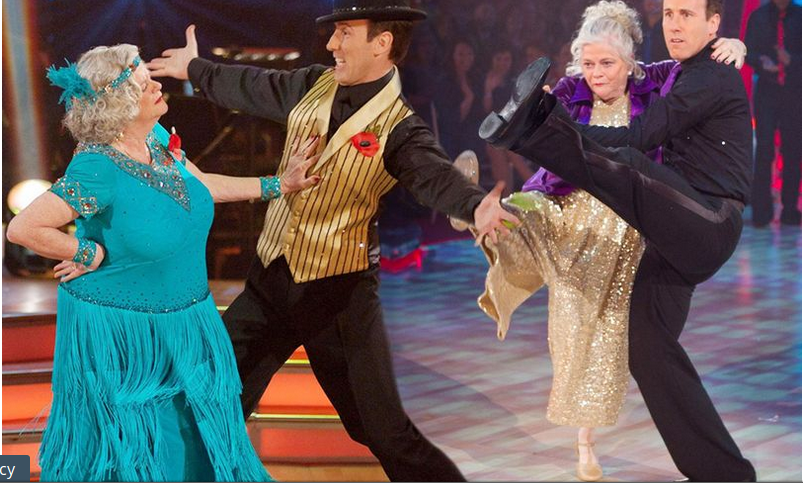 Or more seriously, you could even study Casemates Square Blues on Gibraltar National Day last year.
Yours sincerely
Tony Farrell
Disciple of Christ in His Second Coming
P.S. Copied into this open correspondence are various other Babylonian Market System dignitaries who took centre stage alongside you on Gibraltar's National Day 2019.