All Land Belongs To CHRIST

AFFIDAVIT OF TRUTH
PART 1 – INTRODUCTION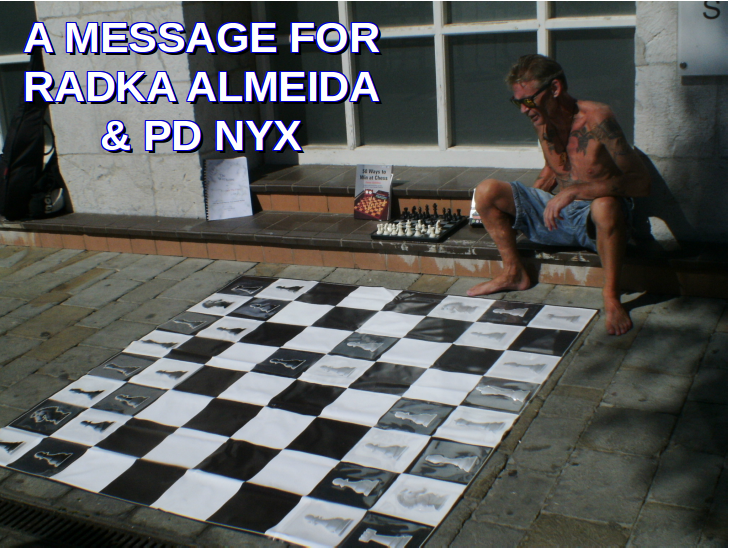 All Land Belongs to CHRIST The King
A strip-searched Isaac plays The King's Gambit Opening outside Casemates Central Police Station
Copy of The White Stone of Revelation 2:17 rests in the background
1). My name is ISAAC, Mark Isaac, and I am BRITISH, as my surname denotes.
2). My body's date of birth is 31st December 1966.  
3). Not only can I trace all my ISAAC family ancestry back to around 1,250AD, but I am one of the few British citizens who fully appreciates where our British roots originate from, as can be seen by the image below.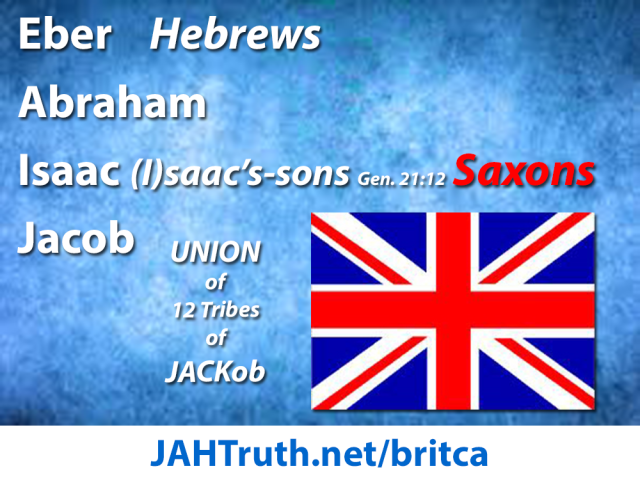 4). I, unlike most, have not been duped by what crooked politicians and religious leaders throughout the ages would have us all believe, and unlike all of them, I have an understanding of what it really means to be British, in these strange times that we live in.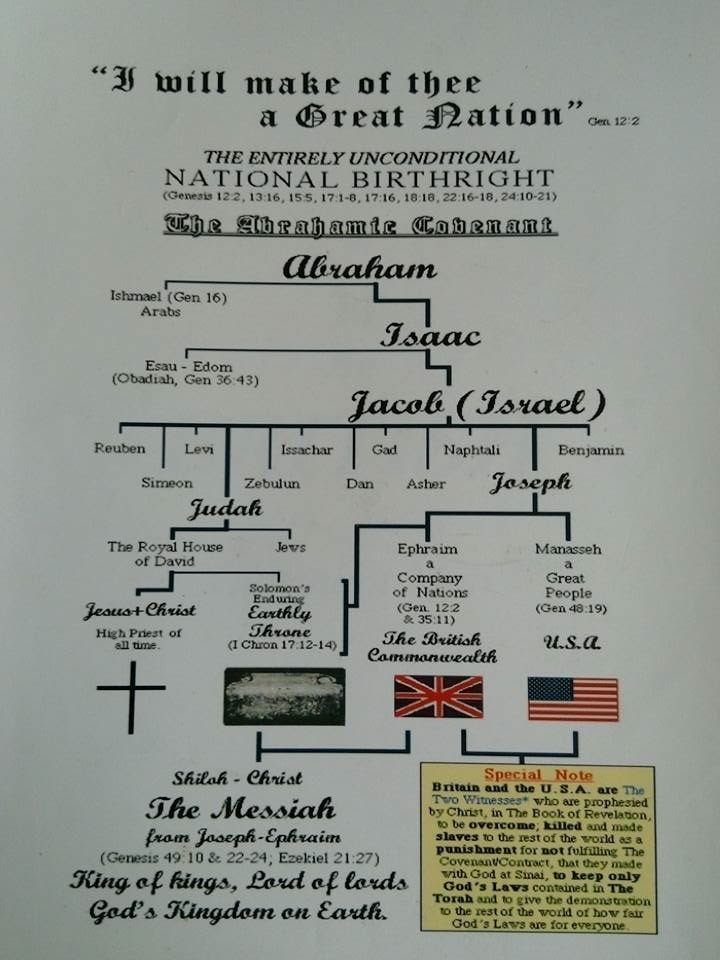 The TRUTH about the British Monarchy; the "Golden Jubilee" (50 year reign)  of the queen who never was and The GOSPEL of The Kingdom: http://jahtruth.net/britmon.htm
5). This statement signed by me, is true to the best of my knowledge and belief and I make it knowingly, that if tendered in evidence, I shall be liable to be held to account by my Creator, if I have wilfully stated in it anything which I know to be false, or do not believe to be true.
6). I am currently searching for HOME, while based here in Gibraltar, but have just recently found some temporary employment, and can occasionally be seen playing chess outside Casemates Central Police Station.
7). By profession, I am a musician and graphic artist, where I have previously been commissioned to do work for the British Monarchy, in the guise of a portrait of the late Queen Mother, with sponsorship from the Prince's Trust. As a Welshman myself, I believe that I was the first person  to be granted such an award by Charles, whom most Gibraltarians would recognise by his title of Prince of Wales. However, I am most at peace when I am allowed to busk in Gibraltar, but whether I am allowed to do that, very much depends upon which police officer is on the patrol matrix at the time.
8). This Affidavit of Truth represents a complaint, primarily against the conduct of PC 59 Radka Almeida (pictured below training her police-dog NYX), and other accomplices such as Brandon Docherty RGP 47, Louis Bruzon (PC 132),  and several other unnamed police officers. This is with reference to my arrest at 02:05hrs on 29/09/2019, and subsequent charge, and my not-guilty plea.
9). The summary of evidence form, as given to me, while in police custody on 29th September 2019, can be found in Appendix A. It includes false police statements that have been promulgated as evidence by PC Radka Almeida.

PART 2 – GROUNDS FOR COMPLAINT
10). The following points summarize briefly the  grounds for my complaint against the Royal Gibraltar Police (RGP).
The RGP, in the guise of PC Radka Almeida, was incorrect in asserting to me that the portacabin by Western Beach Car Park was located on queen's land. ALL land belongs to Christ.

The RGP, in the guise of PC Radka Almeida, was palpably wrong to order me to leave the portacabin premises, and order me to cross the border to Spain. They had no authority to adopt this position. It amounts to an abuse of power.

The RGP, in the guise of PC Radka Almeida and other police officers, came to the portacabin under false pretences. They came to the portacabin to unlawfully evict me, and because I refused to vacate the premises, they arrested me for being drunk, when I was sober.

The RGP, in the guise of PC Louis Bruzon, and Brandon Docherty, applied an incorrect and false charge against me. I was not intoxicated. I was not drunk.

The RGP, in detaining me in custody, denied me my right to have legal-representation following my arrest, detention and subsequent charge.

The RGP stand accused of deploying a homeless beggar and probable covert human intelligence source (CHIS) in the guise of Paul Burrows, in a deliberate and deceitful attempt to entrap me, with a view to making an arrest for possession of controlled substances.

The RGP stand accused of applying unequal and unfair treatment of the homeless community, by demonstrably showing Paul Burrows favourable treatment. Their wilful blindness shown to the scale of his anti-social behaviour, while simultaneously harassing not just me, but also other homeless and needy people is shocking.

The RGP stand accused of applying inconsistent, unequal and unfair treatment regarding the use of the portacabin at Western Beach Car Park.
PART 3 – ALL LAND BELONGS TO CHRIST
11). Firstly, I will deal solely with the first ground itemised for my  complaint, as re-stated below:
"The RGP, in the guise of PC Radka Almeida, was incorrect in asserting to me that the portacabin by Western Beach Car Park was located on queen's land."
12). All land belongs to Christ, as shown by Christ's extract below, as taken from one of Christ's previous Affidavit of Truth statements. The actual statement in question was submitted as evidence to pretend judge Anthony Dudley, in the Supreme Court in Gibraltar, as documented in the eighth edition of The Gibraltar Messenger.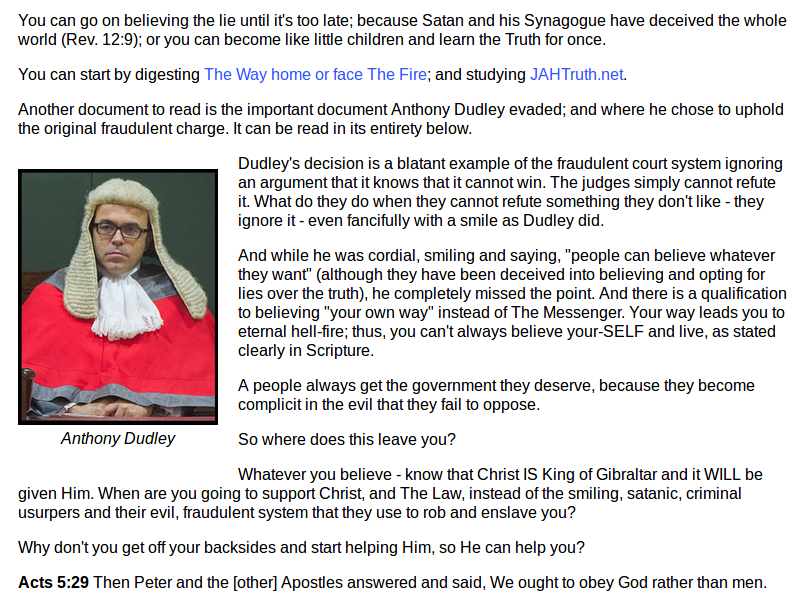 AFFIDAVIT OF TRUTH
Statement of Facts
My name is Crown Prince Michael, also known as Archangel Michael, and the Christ/ Messiah, and I am older than this world (John 17:5), but the human body that I am inhabiting, on this my Second Coming incarnated into a human, inside a new body from the Tribe of Joseph-Ephraim, exactly as prophesied in the Holy Bible, is 71 years of age.
Genesis 49:22 Joseph [is] a fruitful bough, [even] a fruitful bough by a well; [whose] branches run over the wall:
49:23 The archers have sorely grieved him, and shot [at him], and hated him:
49:24 But his bow abode in strength, and the arms of his hands were made strong by the hands of the mighty [God] of Jacob; (from THERE [is] The Shepherd, The [Corner] Stone of Israel:) (1 Cor. 10:4; Daniel 2:34-5; 45).
Not from Judah, like the previous incarnation.
I am the lawful owner of this entire world, and I own it and everything pertaining to it, including all the human bodies that I created, and the Beings/Souls locked within them, who are my condemned prisoners on this prison-planet.
http://thewayhomeorfacethefire.net
The following quotes from the Holy Bible and Holy Koran are proof of the fact that I own everything.
1. Exodus 9:29 And Moses said unto him, As soon as I am gone out of the city, I will spread abroad my hands unto the "I AM" [and] the thunder shall cease, neither shall there be any more hail; that thou mayest know how that the earth [is] the "I AM"'s.
2. Exodus 19:5 Now therefore, if ye will obey My voice indeed, and keep My Covenant, then ye shall be a peculiar treasure unto Me above all people: for all the earth [is] Mine:
3. Deuteronomy 10:14 Behold, the heaven and the heaven of heavens [is] the "I AM"'s thy God, the earth [also], with all that therein [is].
4. Joshua 3:11 Behold, the Ark of the Covenant of the Lord of all the earth passeth over before you into Jordan.
5. Psalm 24:1 <A Psalm of David.> The earth [is] the "I AM""s, and the fullness thereof; the world, and they that dwell therein.
6. Psalm 47:2 For the "I AM" Most High [is] terrible; [He is] a great King over all the earth.
7. Psalm 50:12 If I were hungry, I would not tell thee: for the world [is] Mine, and the fullness thereof.
8. Psalm 89:11 The heavens [are] Thine, the earth also [is] Thine: [as for] the world and the fullness thereof, Thou hast founded them.
9. Haggai 2:8 The silver [is] Mine, and the gold [is] Mine, saith the "I AM" Lord of hosts.
10. Zechariah 14:9 And the "I AM" shall be King over all the earth: in that Day shall there be one "I AM", and His name One [not a trinity].
11. 1 Corinthians 10:26 For the earth [is] the Lord"s, and the fullness thereof.
10:28 But if any man say unto you, This is offered in sacrifice unto idols, eat not for his sake that showed it, and for conscience sake: for the earth [is] the Lord"s, and the fullness thereof:
12. Sura 43:61 And (Christ the Mahdi) shall be a sign (for the coming of) the hour (of judgement). Therefore have no doubt about the (hour), but follow ye Me: this is the straight way.
13. Sura 16:52 To Him belongs whatever is in the heavens and on the earth, and to Him is duty due always: then will ye fear other than The I AM?
14. Sura 20:6 To Him belongs what is in the heavens and on earth, and all between them, and all beneath the soil.
15. Sura 23:88 Say. "Who is it in whose hands is the governance of all things, who protects (all) but is not protected by any)? Say if ye know".
23:89 They will say, "(It belongs) to "I AM"." Say: "Then how are ye deluded?"
16. Sura 42:4 To Him belongs all that is in the heavens and on the earth: and He is Most High, Most Great.
17. Sura 42:53 The way of The "I AM", to Whom belongs whatever is in the heavens and whatever is on earth. Behold (how) all affairs tend towards, "I AM".
PART 4 – DETAILS OF THE ARREST OF MARK ISAAC

13). At approximately 02:00hrs on the morning of 29th September 2019, while asleep in a portacabin by Western Beach car-park, I, Mark Isaac, DOB (31st December 1966) was awoken by officers from the Royal Gibraltar Police, and shortly afterwards, I was arrested and subsequently charged with the offence of Disorderly or Indecent Conduct while Intoxicated contrary to Section 559 of the fraudulent and thus unlawful and ultra vires Crimes Act 2011.
14). The first thing that happened was that I found myself awoken by the crunching sound of my spectacles getting trodden upon by police officers entering the portacabin, where I had been taking refuge for several weeks.
15). A female Police Officer named Radka Almeida proceeded to shine her torch directly into my face, as I was in my makeshift bed.
16). The gist of the conversation started with the PC Radka Almeida asking me the following question: "What are you doing here?"
17). I replied: "You know what I'm doing here. Every single copper in the RGP knows why I am here."
18). PC Radka Almeida replied: "Well, it's not known to me. You're on queen's land. Pack up all your stuff, and get yourself off to Spain."
19). The justification for this order to flee Gibraltar derives from PC Radka Almeida mistakenly believing that the portacabin, where I had been taking temporary refuge as a homeless person, was on queen's land.
20). There was neither authority nor justification for PC Radka Almeida ordering me to get myself off to Spain. This was an abuse of power, and immediately riled me, which set the tone for what followed.
21). I assert that the abruptness and suddenness of PC Radka Almeida's approach is what needlessly set the confrontational tone which duly followed.
22). PC Radka Almeida is not a deportation officer, and therefore it was an abuse of power for her to order me to cross the border into Spain. PC Radka Almeida's approach, from start to finish on the day, was unprofessional, unnecessary hostile, and deliberately provocative.
23). In view of all the many previous friendly encounters with the police, on these very same premises, the attitude of PC Radka Almeida stood out as exceptionally bad on this one occasion, and was totally unwarranted.
24). Distinctly unimpressed with PC Radka Almeida's provocative, unprofessional and hostile attitude right from the start, I replied to her as follows: "Fuck Off. You NAZI cunt."
25). I confirm that I did use such foul language, which I would not normally do, especially to a lady. However, she was not acting like a lady, and this was only commensurate with how PC Radka Almeida was treating me, in the early hours of the morning, after I had been fast asleep and had clearly not been causing any trouble for anyone.
26). It is denied that I was threatening the police officers at any stage during this incident.
27). It is denied that I was drunk, under the influence of alcohol, or indeed any other toxic substances, during the incident in question.
28). Knowing that I had been doing nothing wrong, and seeing that PC Radka Almeida was seemingly deliberately trying to provoke me to anger, I refused to obey what I saw as her grossly unfair and unlawful orders.
29). No police evidence whatsoever has been provided to show that I was a threat to anyone.
30). The non-specific suggestion that I became threatening is fabricated in a later attempt to vindicate the ill-conceived actions of the police.
31). Also, I assert the following:
a) I had been given permission to use the portacabin at Western Beach. Permission had been previously obtained via a Senior Customs & Excise Officer, who had even gone so far as to purposefully unlock the door for me, in order to allow me to use the portacabin for refuge purposes.
b) For that kind favour, I had agreed, in return, to report to them anything suspicious occurring around the vicinity.
c) In the lead up to the incident, for a period lasting about six weeks, police regularly visited the premises about two or three times each night. They did this almost on a daily basis, while I slept peacefully therein.
d) However, in contrast to the incident in question, on nearly all of the previous occasions, RGP officers patrolling the area had always treated me courteously and respectfully. There had only been one previous problem of any note. That was when I was given a caution for allegedly having a spliff on the premises. On that occasion, I was arrested, but not charged. However, as a direct consequence, later that morning, I ended up losing my employment at Dolphin Adventures, owing to lack of sleep from the overnight police detention catching up with me, while at work.
e) From a previous different visit by the police, there was even an agreement with the police officers that I would report anything to them which aroused my suspicions. I was given a phone number to ring, which is stored on my phone.
32). PC Radka Almeida's claim that it smelled of alcohol in the portacabin was false. Did she ask police-dog NYX, I wonder.

33) This was a lie, and an unladylike deliberate attempt to pick a fight and provoke me to anger with false accusations, so that I could be evicted. The only alcohol I had consumed within the previous 24 hours was a single small can of lager.
34). I claim that PC Radka Almeida's written statement contains numerous fabrications and falsehoods, as outlined below:
"It was obvious that ISAAC was under the influence of alcohol beverages, as there was a strong smell of alcohol beverages on his breath. His eyes were glazed, his speech was slurred. He was drunk."
35). I was sober, and drowsy, not drunk, and had merely been rudely disturbed from my sleep at 2am in the morning. I had been alone in the portacabin minding my own business, since between around 4pm to 5pm the previous day. I had been reading and resting during this time, and there was just a single empty can of lager in the cabin area.
36). The police officers did a spotlight search of the premises. The only items found were as follows: my pocket-sized Gideon Bible; The Way home or face The Fire Book; my £2,000 Takamine G series guitar; a large 27 litre container of drinking-water; a single solitary empty can of beer; and my broken reading spectacles. The police had at best clumsily stood on them, or at worst deliberately crunched them. They had been placed on The Bible and on the White Stone of Revelation 2:17, close by my pillow. Police using torches, should have easily seen them, so I am sadly far more inclined to suspect the latter, rather than the former.
37). In just my underpants and boxer shorts, I was strip-searched within the confines of the portacabin, in front of the female police officer. There was a bit of banter with PC Radka Almeida and me during the strip-search, whereupon there was even some dispute about whether Radka had ever seen one that size before. So, her colleagues were acting in an ungentlemanly way, also not treating her like a lady. It is debatable which was worse, my language or them strip-searching me in front of her. I think the latter. Conspicuous by its absence, here, is any mention of this strip-search in PC Radka Almeida's so-called written and signed "statement of truth". This was degrading and humiliating conduct contrary to UN Human-Rights Legislation.
"No one shall be subjected to torture or to inhuman or degrading treatment or punishment. The rights in the Human Rights Convention, including freedom from inhuman and degrading treatment, take effect in UK law through the Human Rights Act."
https://rightsinfo.org/inhuman-degrading-treatment/
38). I was asked for my passport, which I provided. However, PC Radka Almeida suddenly disappeared outside with it, and so I asked her where she was going with it. To which she unhelpfully replied: "None of my business!"
39). I tried unsuccessfully to keep PC Radka Almeida and my passport in my sights, but was thwarted, when the male police officer blocked the exit from inside the portacabin. I protested at the police officers saying: "It's my passport, so it is my business, and you can't just confiscate and walk off with my passport like this, without giving a reason."
40). At that point, I was told to calm down, and PC Radka Almeida then radioed for back-up. Back-up arrived within about 30 seconds. The almost instant arrival of two additional police vans, so soon after radio contact was initiated, confirmed to me that this was a premeditated eviction attempt, from the onset.   The same theme will be pursued further, later in the report.
41). In total, at one point, there were six officers stood gawping at me inside the portacabin.   At least four more police officers were stood outside. This seemed to me like overkill in the extreme.
42). In chicken-winging and hand-cuffing me, the police ripped-off my wrist-chain in the process, which along with my reading spectacles, became broken during the police actions. As the police were arresting me, I was punched in the kidneys, and dragged by the feet, face down into the police van. I recall saying the following words: "Go on boys, do your worst!".
43). Physically, I was passive throughout, and I was not threatening, nor did I physically resist the arrest, even though I knew the police actions were wrong in this instance, and they had no right to arrest me.
44). The squad police officers also started getting very heavy-handed with my guitar. From my direct observations, I believed they were doing this merely to further upset and aggravate me, in the hope that it would provoke me to lash out in anger. The police obviously wanted me to give them a good enough excuse to rough me up. Being streetwise; enough is known by me about police brutality, to know how to play their game. My guitar is one of my very few possessions, without which I cannot earn money for food, so their mistreatment of it, understandably triggered a fresh round of protests and expletives from me, and I duly warned the police officers of the replacement costs, should it get damaged. They seemingly took more care after I said that.
45). The essential fact, repeated here, is that I had consumed only a single small can of lager during the previous twenty-four hour period. No other alcohol had been taken. I was not on drugs.
46). In the portacabin, there was only a single empty can of lager to be found, which was by a police officer's foot beside my pillow. Truth of the matter is that I had been resting and reading in the portacabin since 5pm the previous evening. I had been alone, at peace, and troubling no-one.
47). I repeatedly asked for the reasons for my arrest, but I was never given any reply.
48). I was unceremoniously dragged into the police van bare-footed in my boxer-shorts and under-pants..
49). Despite repeatedly asking for reasons, but at no stage was I told the reason for my arrest.
PART 5 – DETAILS OF THE DETENTION OF MARK ISAAC IN POLICE CUSTODY
50). At the police station, I was immediately thrown into the cell, while wearing just my underpants. Absent in the cell were any blankets, pillows, or water. Lights were left on and my boxer-shorts were confiscated, as they had a lace waist-band.
51). I repeatedly asked the female custody desk officer for the nature of the charge or charges against me. In spite of all my requests, I was denied access to a duty solicitor. I protested at this, as it violates my rights in custody. At first there was a deathly stony silence about the charge against me. At no stage was I formally interviewed under caution. There was no formal tape-recording process prior to the charge.
52). It wasn't until a new shift came on, many hours after being thrown in the cell, that I was eventually given a blanket.
53). Knowing that I had not been drunk, contrary to PC Radka Ameida's malicious accusations, I repeatedly asked to be breathalysed, so as determine the truth of the matter, and expose the police deceit. That request was declined.
54). In total, eleven hours were spent in the cell, and eventually I was told by a different female police officer, at the custody suite, that PC Louis Bruzon (PC132) was charging me for being drunk and disorderly.
55). The female police officer could only look down at the floor when announcing this. It prompted me to comment: "Can't look me in the eye, darling?"
56). The custody desk officer then commented: "Carry on like that and you'll be back in the cell."
57). To which  I replied: "All you've got is threats."
58). At that point, a male police officer, known to me from a previous friendly visit to the portacabin, commented: "What she actually trying to say is: 'Shut up! Take the charge and bugger off!' "
59). I appreciated a friendly face and a somewhat philosophical comment, so I smilingly replied: "I am out of here boss!"
60). After that, I then asked the following: "Right, what happens now?"
61). The female police officer advised accordingly: " You've got to go in front of the judge tomorrow. You can plead guilty or not guilty."
62). I replied as follows: "I am going to plead not guilty in court. I want to see you all perjure yourselves under oath, in front of God, sworn with your hand on The Bible. One thing you've forgotten about in Gibraltar is this. It's full of cameras. One camera would time me crossing the runway, and another one would time me entering into the portacabin on Western Beach and not coming out again until arrested."
63). Released from custody, I attended the court the next day, and duly pleaded "not guilty" before a Magistrate Court Judge. A court hearing has been set for 22nd November 2019.
PART 6 – NOTABLE PREVIOUS VISITS BY THE POLICE TO THE PORTACABIN
64). As previously stated, both the police, and a Customs and Excise officer had given me prior permission to use the portacabin, as a place of refuge at night.

65). On one occasion, during a period when I was employed by Dolphin Adventures, the police came to the cabin overnight and claimed to have found a cannabis spliff on the floor of the cabin. I was arrested and given a caution. Partly, as a result of the sheer tiredness resulting from my overnight arrest and detention, I actually lost my job later that same day, after I fell asleep owing to the police detaining me overnight.
66). For the most part though, frequent and friendly overnight police visits to the portacabin had been a regular occurrence, prior to the main incident in question, and I had even been given a number to ring by the police, if I ever I saw any suspicious activity.
67). By far the most noteworthy visit came from the very same male police officer who was present at the time of my release from detention, as previously documented in point 58. This visit occurred overnight one early Monday morning, on 22nd/23rd of September 2019. The apparent purpose of the police officer's visit appeared to be to ascertain what, if anything I knew about Paul Burrows.
68). In friendly enough discussions about Paul Burrows, I was voluntarily told by the visiting police officer that he is very much a bit of a pest. The same police officer went on to disclose details as follows: "Paul frequently visits our police station to inform, by saying: 'I am not grassing but . . .' "
69). I interpreted this, at the time, as the visiting police officer letting me know that Paul Burrows was indeed a "grass", but with hindsight, this was an intelligence gathering operation on me, with the officer this time around playing the "good cop".
70). Discussions were had about Paul's dysfunctional conduct, and I mentioned the lack of an effective police response to deal with Paul's gross alcohol and drug addictions, and his on-going abusive begging in Casemates Square tunnel. I mentioned to the police officer that I had reason to believe that Paul has paedophile like tendencies, and that he could be often seen behaving like a pervert in front of schoolgirls in Casemates tunnel.
71). Known to me by now, from observing Paul, and witnessing first-hand him aggressively begging in the tunnel, was all his lecherous conversations about short-skirted schoolgirls, several of whom naively take pity on him, and innocently feed him regularly with both food and money, which he dissipates in the pub, or in the betting-shop.
72). At the start and end of the school-day, Paul can often be seen rubbing his hands gleefully, while using his coined phrase "MMMM, KIDDELICIOUS!" He thinks nothing of exhibiting such blatant crude and vulgar conduct, when in the presence of young schoolgirls passing through the tunnel, as he sits there on the floor, pretending to look all sad eyed and forlorn. I have witnessed Paul Burrows gleefully and openly holding his hand over his crotch, while simultaneously saying this repulsive phrase "MMMM, KIDDELICIOUS!" out loud, as schoolgirls pass him in the tunnel.
73). What I didn't disclose to the friendly police officer, was that in order to test out whether Paul Burrows was indeed a "grass", and a paid police informant, I had already fed Paul a line or two about my intentions to rob a "Jew" for a quick and easy million, at a local Jeweller's shop. Let me be quite clear here, I had no such intentions to do any such thing, but I was deliberately playing the police at their own game, so I specifically fed such a lie (ripping yarn) to Paul. Full of bullshit himself, Paul Burrows in response, was boastful that he knew how to crack safes. For my part, I was fully confident that Paul would be unable to help himself, and would go running straight to the police to tell his tale.
74). I have since fed Paul with other disinformation, in the full expectation that "grass" Paul would immediately go running and tell the cops. Seemingly, Paul Burrows has exceeded all expectations on that score.
75). It is asserted here that the only plausible reason why the police show wilful blindness to Paul Burrow's almost permanent state of inebriated drunkenness, as an aggressive eyesore at an important entrance point for tourists at Casemates Square, is that Paul gleefully feeds the police with intelligence of dubious quality, whenever an opportunity arises, or the mood strikes him.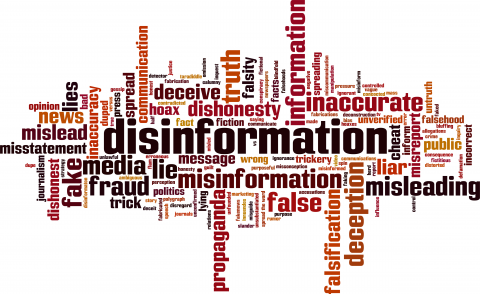 76). It's either that, or it is just a shameful institutional dereliction of duty by the RGP, to deliberately allow Paul to wreak such havoc in the vicinity of the Casemates tunnel and the main bus terminus.
77). Instead of dealing effectively and professionally with this blot on Gibraltar's landscape, the police seemingly prefer to give undue credence to whatever "bull-shit" Paul Burrows sees fit to offer up to them, in the name of Project Servator and community intelligence. The police appear to be foolishly or deviously buying the poison.
78). I do not raise this issue lightly, for since the main incident in question, Paul Burrows has candidly boasted to me that in three separate incidents in one day alone, female tourists have felt compelled to complain about his abusive sexist behaviour. Rather than be ashamed of himself, he boasts about it and thinks it's funny. Increasingly, I have been witnessing first-hand, young schoolgirls calling him out for all his anti-social behaviour and vile perverted antics. Police have spoken to him on occasions, perhaps too numerous to mention, but undeterred Paul Burrows merely candidly boasts that he is "untouchable". He does that because of his arrogance and his perceived immense value to the police.
79). Intelligence suggests that the only reason why Luke Tredget is in prison, is because Paul Burrows drove Luke to distraction and pushed him over the edge. To many in the homeless community, Paul Burrows got what he deserved in that somewhat sad incident.
80). What I suppose I am  actually trying to say is this: "Paul commits crime and anti-social behaviour with impunity. He's an informer, and a malicious false-accuser. He's protected, and his unchecked near permanent inebriated and abusive state, brings nothing but shame on the RGP and Gibraltar's tourist industry. He should be forced to bugger off!"
81). The cringe-worthy case of Paul Burrows alone, proves to not just me, but to others too, that the cops here at CASEMATES are unfathomably content to show wilful blindness to all this, rather than solve the problem by doing their jobs policing properly. The police are currently acting in a disgraceful manner, and they are an antitheses to the meaning of the word "Servator", which means "Protector".   Project Servator seems nothing more than a gimmick, one that the RGP insipidly embraces in its policing patrols, which by this reckoning, have become an absolute joke. Little wonder that morale in the RGP seem so low.

82). The case of Paul Burrows, the "not-so-super grass" of the RGP, starkly shows that the RGP are a law unto themselves, and are thus corrupt to the core. All police officers at Casemates Square, who show such wilful blindness to Paul's on-going disgraceful behaviour, should hang their heads in shame.
83). I feel obliged to bring this up, because the duplicity of the police is so very relevant to my own arrest and charge. Yes, I drink alcohol too, but nothing remotely like on Paul's scale, and I was not drinking alcohol during the day of my arrest, and with respect to PC Radka Almeida, contrary to how she might joke, she hasn't seen it all, far from it. For the record, I have seen atrocities in my lifetime, which, I warrant, Radka Almeida could barely imagine in her worst nightmares.
PART 7 – NOTABLE VISITS BY THE POLICE TO THE PORTACABIN POST INCIDENT
84). It is not without significance that since my  arrest on 29th September 2019, the police have visited the portacabin in question, at specific times just before dawn.
85). Such occurrences have coincided with the time when Paul Burrows has paid me unwelcome and impromptu visits to the portacabin at around 05:30hrs in the morning. Significantly, whenever Paul does this, he brings with him both alcohol and a plentiful supply of spliffs, which he has then, in an inebriated state, deliberately tossed onto the portacabin floor. This much Paul has repeatedly done, with nearby police at the ready, waiting to pounce on me when given the sign. Paul is working hand-in-glove with the cops, to set me up.
86). Paul Burrows has deliberately done this, much to my annoyance, in full view of the waiting police. The covert underhand police tactics are therefore hereby being exposed for the ill-conceived and evil scheming that they undoubtedly are. Police Complaints Board, please take note.
87). The RGP stand accused of using Paul Burrows, not only as a "grass", but also a paid informer, and in this particular instance, as an agent provocateur, who is, with full police co-operation, trying his damnedest to displace me from the portacabin, and get me locked-up in jail with yet another criminal conviction, so he can take my place in the portacabin.
88). I have witnessed first-hand police officers giving out food donations to Paul Burrows, which only serves to further encourage him to misbehave. All this is done a mere stone's throw away from their central police station. It beggars belief. Two can play at that game though, and I see this as a game of chess at the moment, where the police are using Paul as a sacrificial pawn, as they carry out their not so Peelian-like practices.
89). In the early hours of Sunday morning 6th October 2019, my friend Tony Farrell, a former police whistle-blower and former Principal Intelligence Analyst, actually swapped roles with me as an experiment, and in a minor overnight development, went to the portacabin himself, alone, in order to see for himself the police shenanigans. I'd been warned that the police would probably immediately arrest me, if I went back there, so, by prior agreement, Tony Farrell went as my substitute, as a test for the police. Once at the portacabin, he apparently sat in the dark, just for a few hours, waiting to see what happened upon the arrival of the police matrix patrols.
90). During Tony Farrell's experiment, there were two different police visits. At 01:00hrs, a police van rolled-up and two police officers got out and opened the portacabin door. They saw Tony Farrell sitting upright in my chair, quiet as a mouse, in the corner of the portacabin. The police officer said something to his companion, which Tony Farrell did not understand, and briefly shone the torchlight at him. However, the police officers quickly shut the door, without so much as saying "Boo to a goose" to him. The radios were going outside, but Tony Farrell could not make out what was being said. Neither police officer could be seen clearly, but Tony Farrell had gotten the impression that both officers in attendance immediately knew of his identity.
91). At 02:00hrs, a couple of police vehicles returned for a second overnight visit. This time, a female police officer, presumably PC Radka Almeida, got out of her van, but apparently she did not enter, or even look inside. For, just as she got out, and seemed ready to enter, there was some flurry of radio contact outside the portacabin, the muffling of which could be overheard. It appeared that it was only then that the female officer outside was informed, via her radio, that it was actually Tony Farrell inside the portacabin, and not me, as she obviously had been expecting. She then started nervously chuckling, but instead of entering inside, the female officer immediately got back into a police van and drove away. The accompanying police van, presumably with Radka's newly qualified police dog Nyx inside, beeped its horn, as it started to drive away in the dark. This is inconsistent policing. Was it not a dereliction of duty to treat Tony Farrell, any different from me? Was not Tony Farrell trespassing on supposed queen's land, just like I supposedly had been, a week earlier? Why the unequal treatment, I ask myself. What had changed?
92). I understand Tony Farrell has sent follow-up emails to DC Kyle Gottledge and PC Radka Almeida about the situation.
93). Had Tony been confronted by PC Radka Almeida, as he undoubtedly should have been for consistency, details of his simple plan would have been explained for PC Radka Almeida's benefit. Tony Farrell would probably have told PC Radka Almeida in unequivocal terms that this wasn't the queen's land after all, because ALL land belongs to CHRIST, who has returned in His Second Coming.
94). Had Radka engaged with Tony, this former whistle-blower and former police Principal Intelligence Analyst may have amicably explained to her his reasons for being in the portacabin that night. He might well have said that he was doing some action research about being homeless. I believe Tony has high hopes to influence and persuade a renowned film-maker and friend of his, to come over to The Rock, in order to produce a musical about the "HOMELESS", here in Gibraltar, rather than elsewhere, in the UK. Tony Farrell was rather hoping to use my skills and experience in order to help sway things to that end, with film-producer Tony Rooke. Tony was thinking that way, in part, because of my active involvement in a similar ambitious hard-hitting award-winning TV project made in Britain, not so very long ago.
 PART 8 – CONCLUSION WRITTEN BY TONY FARRELL

95). PC Radka Almeida's alleged initial claim that the portacabin was on queen's land is incorrect. The land belongs to Christ and the fake queen's claim to it, along with everything else she falsely claims to own, is fraudulent. According to Mark Isaac, this seems to be the main initial justification for the police approaching him, within the confines of the portacabin, where he was sleeping.
96). All that said, to some extent, Mark Isaac has brought these troubles onto himself. However aggrieved Mark might have felt by his perception of the combined duality of the Royal Gibraltar Police and Paul Burrows, it was nevertheless wrong, and rather foolish of him to feed Paul Burrows with lies and disinformation.
97). If it's true that Paul Burrows did indeed feed this disinformation back to the Royal Gibraltar Police, as Mark Isaac strongly suspects, and seems to be the case, the police would probably feel obliged to deny it anyway. That said, it would have been incumbent on the police to investigate Mark Isaac given the serious nature of the intelligence passed through by Paul Burrows, but disclosing their protected source would break their codes of practice for handling informants.
98). According to the police record, the police visit to the portacabin and the subsequent arrest and detention of Mark Isaac was done for an entirely different reason, from the real undisclosed one, which Mark Isaac suspects.
99). Mark Isaac is convinced that the reason for his arrest and charge is disingenuous, and there was an ulterior motive behind the police actions, which the police dare not disclose without compromising their source Paul Burrows.
100). Mark Isaac believes that the visit to the portacabin was a premeditated plan by the police. The subsequent charge against him of Disorderly or Indecent Conduct, while Intoxicated contrary to Section 559 of the fraudulent Crimes Act 2011, is based on falsehood and needs to be exposed. Mark claims he was not intoxicated, neither was he drunk, and the reason why no convincing proof of drunkenness has emerged, is because there is none. Mark Isaac alleges that it's a bare-faced lie by PC Radka Almeida.
102). The most probable reason why the police suddenly commenced harassing Mark Isaac in this manner, is associated with the police informer and agent provocateur, who is otherwise known as Paul Burrows.
103). Paul Burrows is not just an agent provocateur; he is now trying to set-up Mark Isaac to take a fall. Paul Burrows has unsuccessfully tried to do this by leaving spliffs and alcohol where Mark Isaac sleeps. This is for the police to find and accuse Mark of. According to Mark Isaac, the police are clearly playing an instrumental part in this malpractice.
104). Mark Isaac's rights in custody have been violated under the fraudulent 2011 Criminal Procedure and Evidence Act, as published on the Government of Gibraltar website. He was not interviewed, and he was not allowed to have any legal-representation for which he repeatedly asked while in custody.
105). Had PC Almeida initially wisely approached and engaged with Mark Isaac in a civil and professional manner, this whole sorry saga was almost certainly avoidable.
106). A wider scheming plan appears to have been at work here, and it seems to have back-fired badly on the Royal Gibraltar Police, as it potentially exposes them for some of their more blatantly obvious corrupt ways, at a time of low police force morale.
107) Several of the photographs taken, during the compilation of this report, occurred during a recent police fun day. However, if the RGP think it's clever to parade themselves as the dark satanic forces of the Starwars series, while simultaneously showing off their automatic armoury, while guarding children's bouncy castles, then they are almost as warped in their thinking as Paul Burrow's thoughts are in the tunnel during school term-time.
108) In fairness to PC Radka Almeida, the parading of the well-trained police-dogs before the public, was lovely to see, and highly commendable, and good fun for all and sundry.
PART 9 – RECOMMENDATION BY TONY FARRELL
109). It is recommended that the Police Complaints Board, ask Professional Standards to urgently review the case, and consider whether it is in the public interest, for RGP to press ahead with the charges against ISAAC at Court in Gibraltar on 22nd November 2019.
110). It is further recommended that, in order to understand both the profound message and the reason for the selected STARWARS images used within this complaint, readers are strongly urged to check-out Christ's message and insight below.
The Profound Message of STARWARS FOR CASEMATES
111). May The Force Be With You.
Mark Isaac
Date: 20th October 2019
Witnessed: Tony Farrell
APPENDIX A – THE CHARGING SHEETS